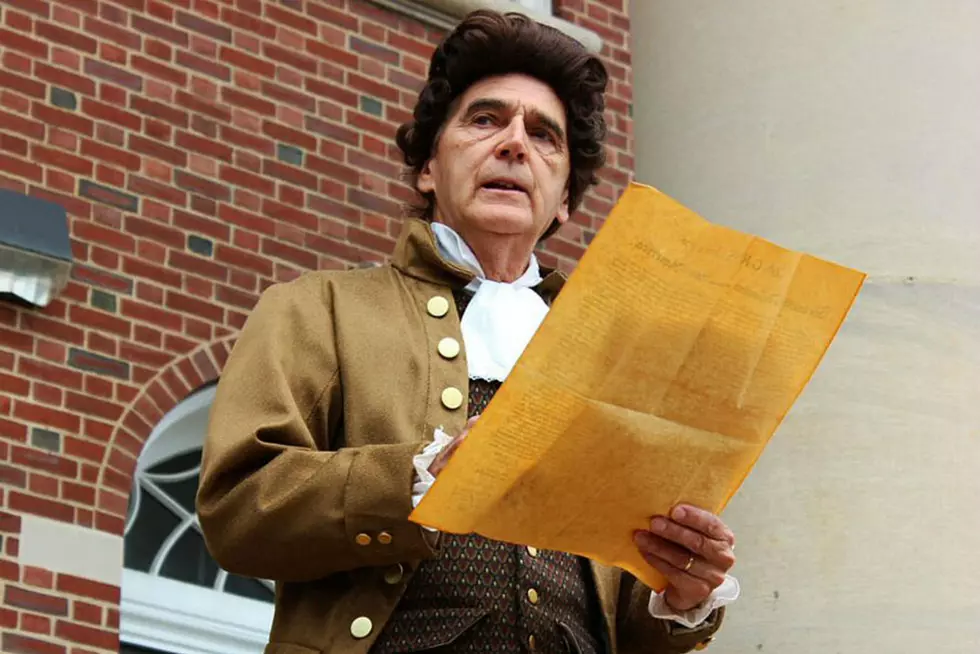 Don't Miss a Fourth of July Tradition Featuring Our Very Own Don Briand
Credit Don Briand
The annual reading of the Declaration of Independence will take place at 9 a.m. on Wednesday, July 4, on the front steps of Dover City Hall.
This will be the 19th year of this Fourth of July tradition in Dover, New Hampshire. It was started by then Mayor, Wil Boc in 2000 and is a community favorite every year.The city will host founding fathers, Ben Franklin, Thomas Jefferson and John Adams for the event that marks the 242nd anniversary of the birth of the United States of America.
You can catch our very own News Director, Don Briand once again playing the part of John Adams. This is MUST SEE event that is not only entertaining but a history lesson as well.
The reading will begin at 9 a.m. on the steps of Dover City Hall.
Music and fireworks are scheduled for Wednesday evening (weather permitting) from 9:15p.m. in downtown Dover.
The 39th Army Band will perform at 7pm at the Rotary Arts Pavilion.