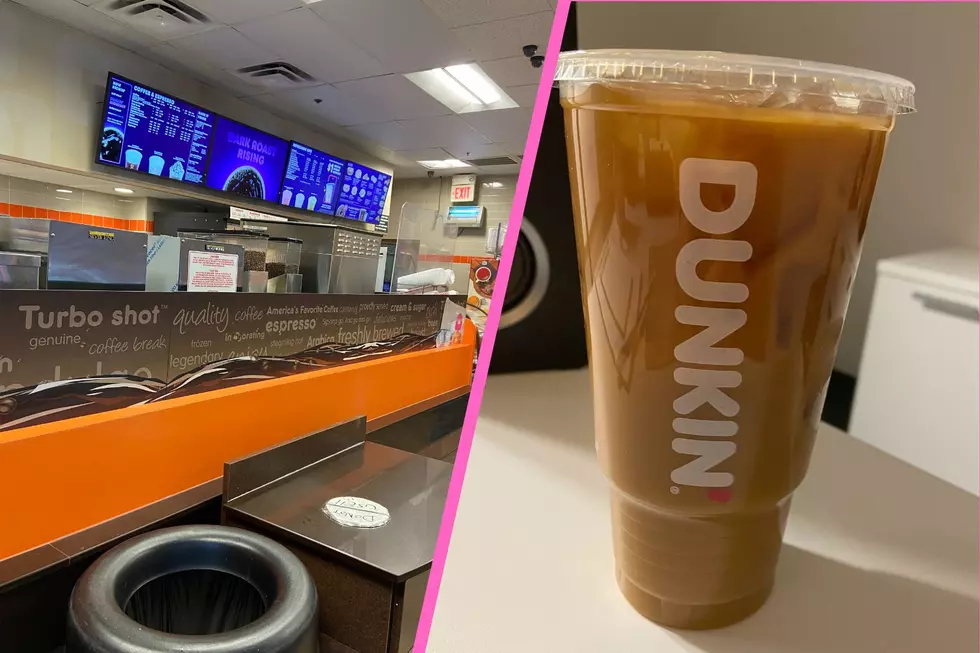 To the Guy in the Dunkin Line in Portland, Maine — Sorry, Not Sorry
Townsquare Media
You looked less than pleased. I mean, you didn't even crack a smile.
Actually, you don't even come close. But, like the headline says -- sorry, not sorry, guy.
It was probably around 8:30a this morning. And since it's Thursday, we've probably both already dealt with semi-hellacious weeks. We're tired. The weekend is in our sights. We just want to get through the next couple of workdays to have free time to do whatever we want.
But to get there, we both clearly needed some kind of boost. So, we both hit up the Dunkin on the first floor of One City Center in Portland.
Here's the thing, though. I don't know what's changed about the One City Center Dunkin in the last couple of months, but there's been a major change. For the better.
Their playlist is absolutely freakin' LIT. Like it's straight FIRE.
So, whether you realized it or not, while we were in line, that SNAP! song, "The Power," came over the speakers. So I did what any other 90s kid would've done.
I shook my booty. Like an absolute idiot.
In my defense, I had no idea you were there. Because last I checked, I was at the back of the line. No one in front of me was turning around, and the Dunkin staff working couldn't see me, partly because they kill themselves every morning to provide amazing service.
But also partly because I'm about the size of an actual leprechaun, and a giant of a man was standing in front of me.
You know that feeling, though, that people talk about? Where they can feel eyes on them and they just know someone is looking at them? I got that feeling. And that's when I stopped booty-shaking and just turned my head to look over my shoulders.
And locked eyes with you. And you had nothing but a stone cold, unimpressed look on your face. So, I laughed, shrugged my shoulders, and turned back around.
So, fellow coffee drinker, I'll leave you with this. Sorry that you had to witness a grown, kind of "fluffy" man shaking his butt somewhat in your face.
But, I'm not sorry for living my best life while waiting to order my cold brew...
...which I would dump all over the floor of my brand new office about five minutes later, if it makes you feel like you got any measure of revenge for my rump shaking.
50 Most Popular Chain Restaurants in America
YouGov investigated the most popular dining brands in the country, and Stacker compiled the list to give readers context on the findings. Read on to look through America's vast and divergent variety of restaurants—maybe you'll even find a favorite or two.
30 Places to go for the Best Sandwiches in Maine
Hungry? Here are the best places in Maine for the ultimate sandwich.