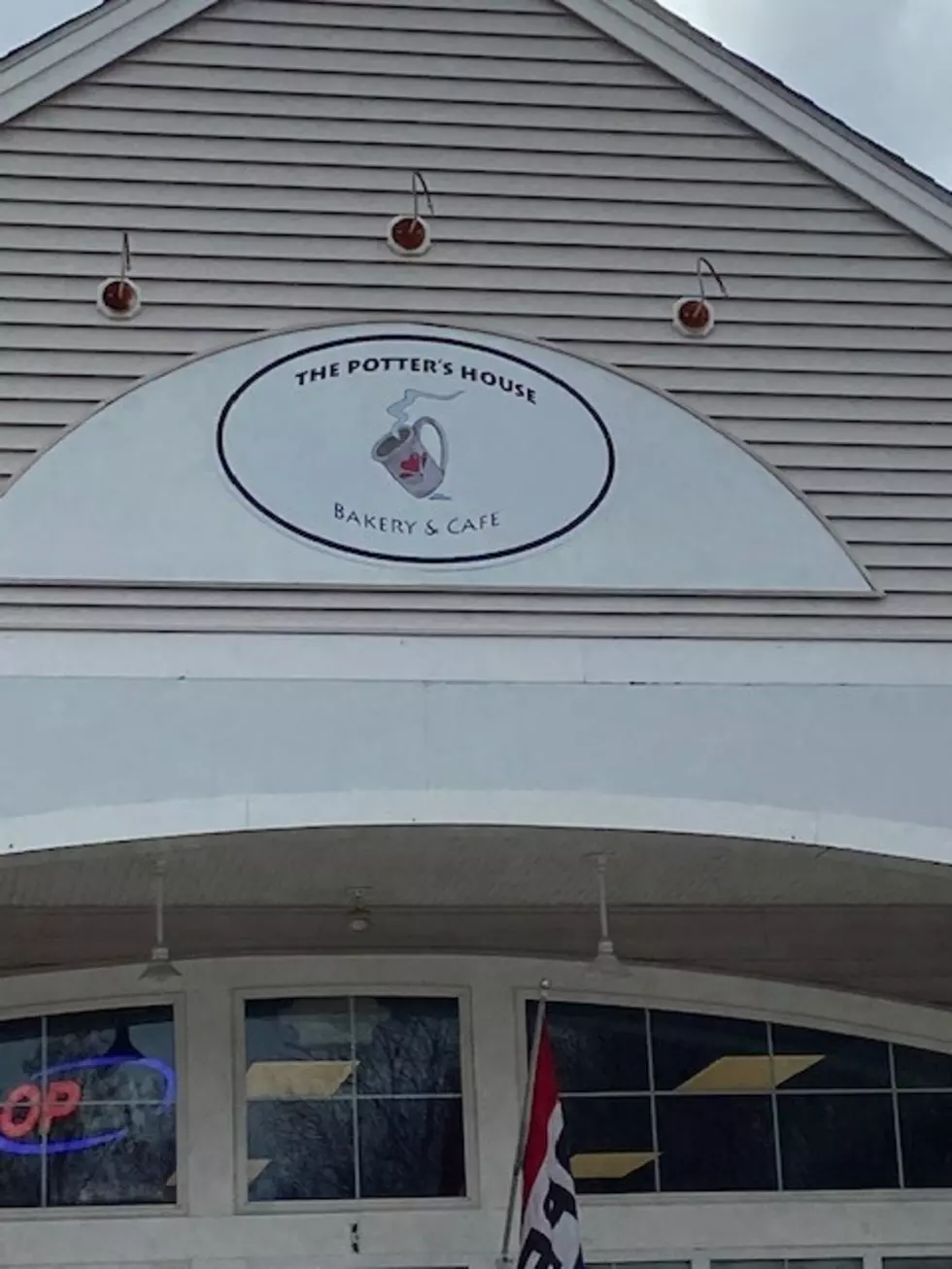 Goodies for Goodness Sake at the Potter House in Rochester
Chio
Sometimes you pass a place a hundred times and never know the real story behind the business.  What looks like a cute little bakery and café in Rochester on Chestnut Hill Road contains some of the kindest people I have met here in Rochester.  Yes, they have loads of goodies like homemade baked goods and freshly roasted coffee at the Potter House Bakery and Cafe, but what is in the hearts of the owners won me over.
"Goodies for Goodness' Sake"
The tagline for Potter House Bakery & Café is "goodies for goodness' sake."  It's not just a catchphrase for you to remember the shop.  I spoke with owner Tim Wilson and discovered that he was a pastor for 20 years and lived all over the country.  He and his wife decided to come back to New Hampshire, Tim Wilson is originally from Wolfeboro, to open up a coffee shop with purpose.  They have a special tip jar at Potter House and all the tips are donated to causes like a local baseball program that they needed some help due to the pandemic.  They started out by providing job training in partnership with an agency called Center of Autism and Related Disabilities.  They donated $3,165.64 from the tip jar in May/June to Camp CARD NE which provides support and assistance with people in the community that are affected by Autism and related disabilities.
Providing A Meal to Those in Need
Just recently, The Potter House Café has just started a program where customers can buy an extra cup of soup or a sandwich or even just a beverage, and then they put up a card in the window letting people know what is available.  If they have extra 'pending' coffees, soups, or sandwiches, they donate at the end of the week to locate charities to assist in feeding the homeless in Rochester.  So you can walk into Potter House Bakery and Café and order a sandwich and coffee and pay for an extra soup that will go to someone in need.  It sounds like a great program.  I would never have known about all the good they do for the community without having a chat with owner Tim Wilson.  He and his wife Sue are such an inspiration.
LOOK: The least obedient dog breeds
LOOK: Famous Historic Homes in Every State