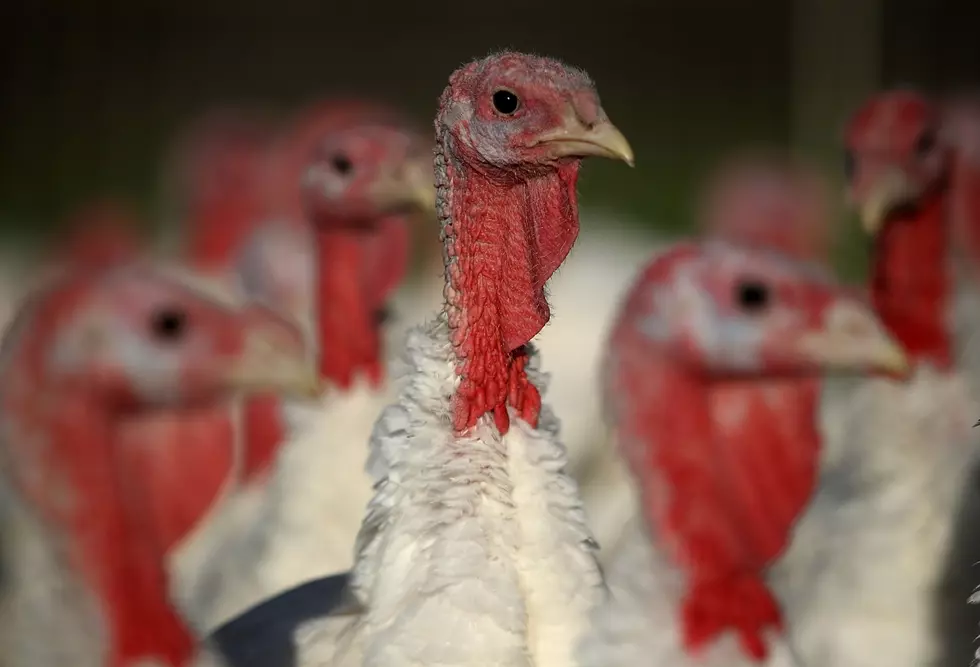 Governor Sununu Pardons 18-pound Turkey From Sanbornton
Justin Sullivan/Getty Images
The two-year-old will live to see another Thanksgiving after a pardon plea goes over huge at the Statehouse.
Turkeys. Some are already thawing, some will start today, and the really large ones started last Saturday. However, there is one bird who has successfully made it through another season. Joanna, of Sanbarton became just the third turkey to receive an official pardon by the Governor of New Hampshire. According to WMUR News 9, Sununu asked the Executive Council to spare the life of the 2-year-old, 18-pound, female turkey. New Hampshire's Governor noted that while the state abolished the death penalty this year, it doesn't apply to turkeys.
The council unanimously voted in favor of saving the turkey, with Councilor Mike Cryans saying that he had no choice but to spare Johanna, as the bird was staring at him.
According to WMUR News 9, Joanna, who was raised at Birch Rise Farm in Sanborton, will join last year's pardon recipient, Brooke, at Crotched Mountain School. 'Hale' was the first, being named after Sarah Josepha Hale, the New Hampshire native known as the mother of Thanksgiving.