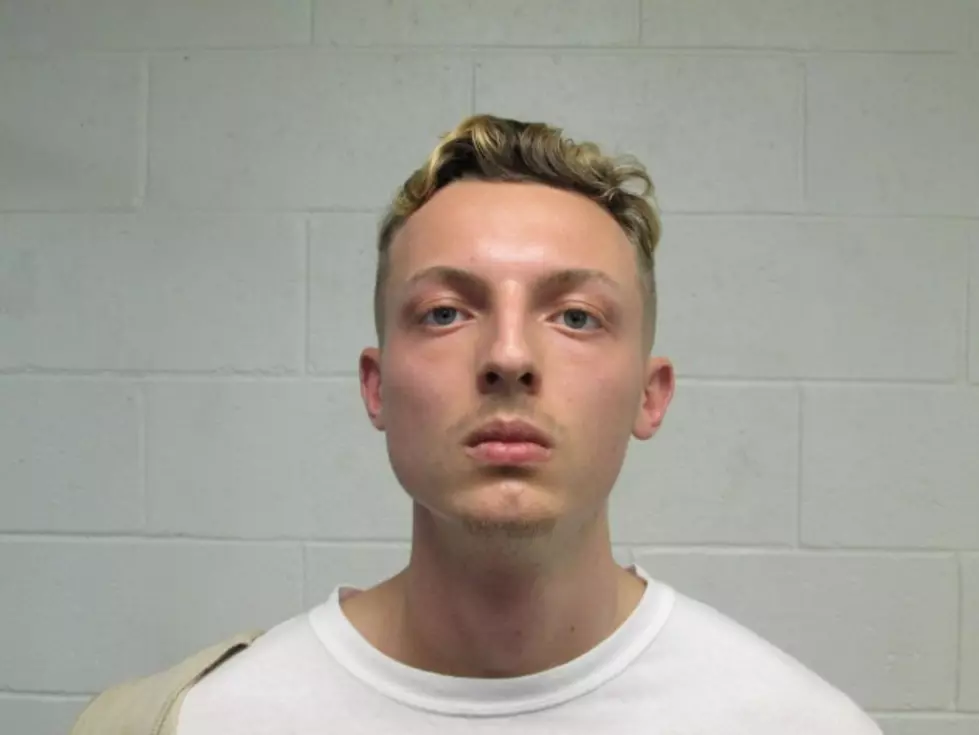 Hooksett Man Arrested After A Standoff With Police
Hooksett PD photo
(Hooksett, NH) - An armed Hooksett man surrendered to police after refusing to leave an apartment following an assault on a woman Wednesday afternoon.
21 year old Jenness Peterson had allegedly assaulted a woman in the apartment at
12-A Dundee Ave late Wednesday morning. Before she was able to flee the building, he threatened to shoot the woman's dogs and said he would shoot any police officers who arrived.
The Manchester Police Special Operations Unit set up a perimeter around the apartment building, but Peterson refused to leave. After several hours, he was convinced to surrender and was placed under arrest,
Peterson is charged with 2 counts of Domestic Violence Simple Assault, 2 counts of Simple Assault and Criminal Threatening.