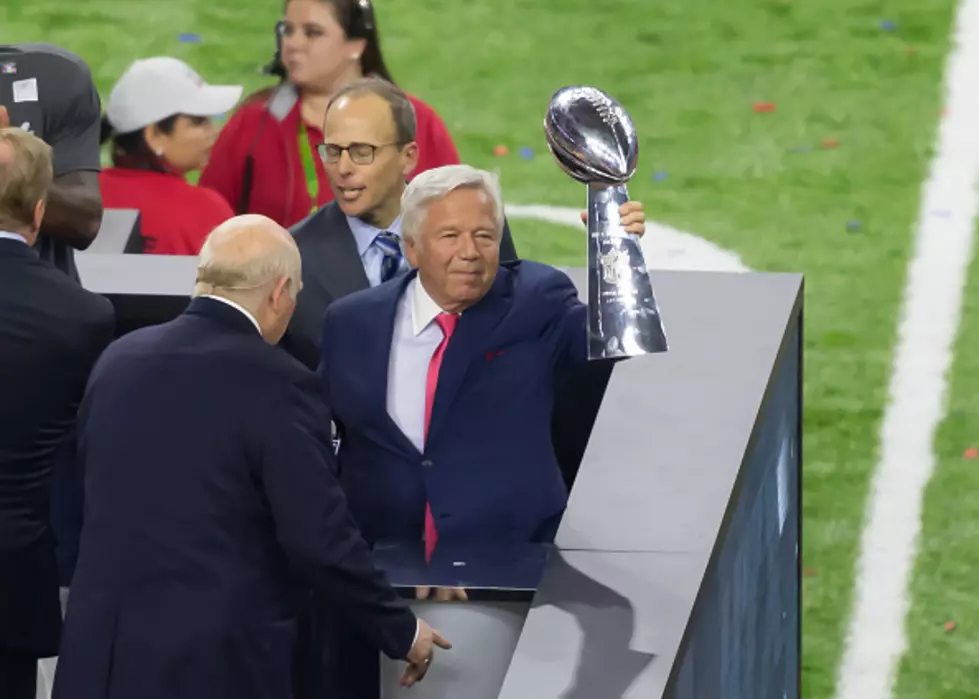 Is New England Patriots Owner Robert Kraft At Bike Week?
Icon Sportswire via Getty Images
It might be a long shot, and he says no. However, you be the judge.
While driving the station vehicle to Gunstock for the annual hill climb, I settled in behind a rider with gray/white hair. Thinking nothing of it, I followed him into the parking lot. This wouldn't be classified as stalker behavior, as we were scheduled to be there for a few hours.
Anyway, we set up, and there's the same guy. This time, he's wearing aviators, and has Robert Kraft hair in place.
He assured me he wasn't. However, if you want to spend a day incognito, are you going to admit to the guy with a microphone who you really are? OF COURSE NOT!
I'm telling my friends I hung out with Bob, and that's the end of it. Never let the facts get in the way of a good story.