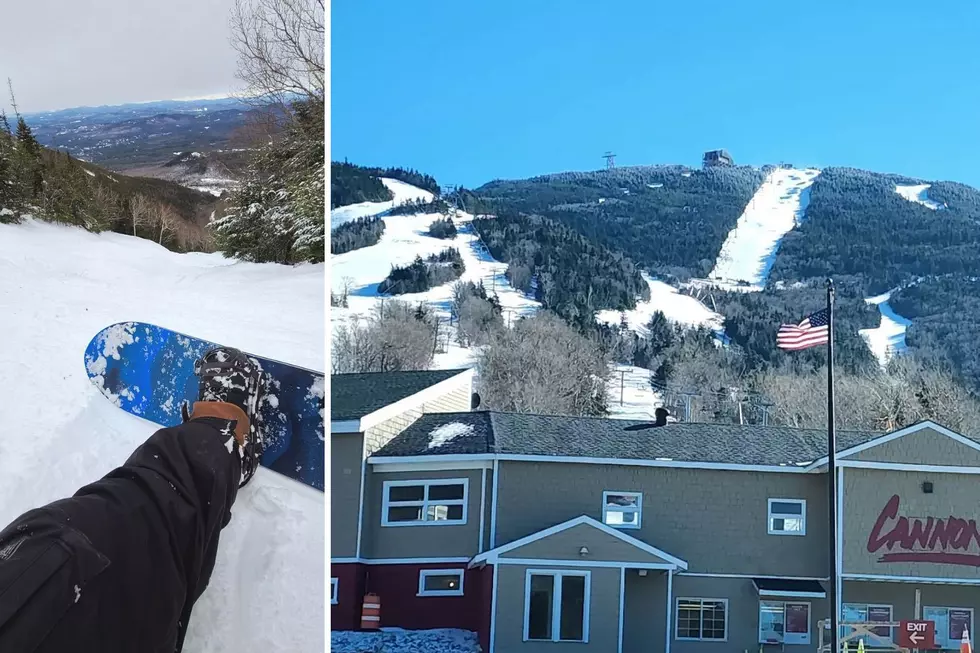 More Tragedy on the New Hampshire Slopes: Skier Dies at Cannon Mountain
Cannon Mountain (Dennis Symons)
A man died while on the slopes at Cannon Mountain in Franconia on Wednesday, the second death of a skier at a New Hampshire ski area within a week.
Spokesman Greg Keeler said the 21-year-old was found by the ski patrol in the woods along the Upper Ravine Trail after he became separated from his friends. They reported him missing after about 90 minutes.  The skier had suffered serious trauma and was unresponsive.
The skier was brought down the mountain and pronounced dead by the state medical examiner, according to Keeler. The skier's identity was not disclosed.
The Upper Ravine Trail is categorized as an intermediate or "more difficult" trail.
WMUR was first to report on the skier's death.
Teen Died Monday at Gunstock
A 15-year-old Gilford girl died while skiing at Gunstock Mountain Resort Monday afternoon.
General Manager Tom Day told the Laconia Daily Sun that Sydnie Quimby hit rocks and trees when she skied off the Derringer trail. Derringer is an intermediate level trail at Gunstock.
Tragedy at Cannon Mountain
A hiker died at Cannon Mountain in August after taking a tram to the summit and hiking back down on an unmarked trail and encountered a rocky, wet, and steep location. One of the hikers slipped, causing him to fall off the edge. First responders found him at the bottom of a waterfall.
A Somerville, Massachusetts, man died in March 2019 at Cannon after colliding with another skier from Newburyport on the Middle Ravine, according to a Union Leader report.
Contact reporter Dan Alexander at Dan.Alexander@townsquaremedia.com or via Twitter @DanAlexanderNH
Did You Know These 30 Animals Are on New Hampshire's Endangered Species List?