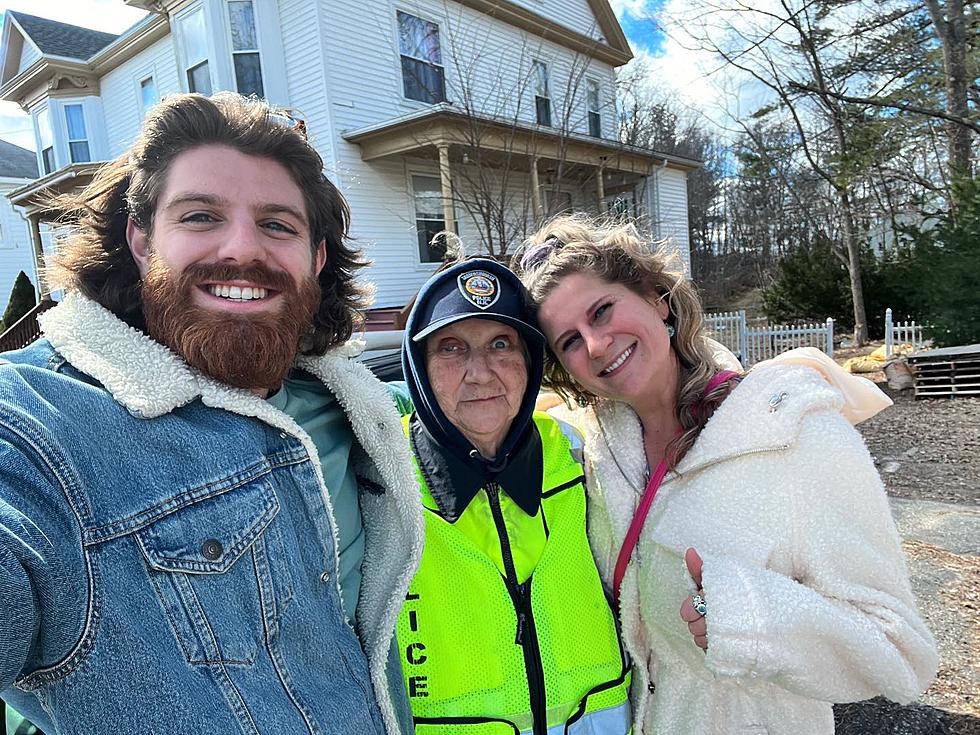 Joanne the Crossing Guard from Somersworth, NH, is an Absolute Legend
Kira Lew
The internet has been unkind to Somersworth, NH, lately, so Logan and I set out on a mission to set the record straight. We wanted to get our boots on the ground and spend some quality time in Somersworth with some quality people. We made a call on the (un)Official City of Somersworth Facebook page asking which Somersworth celebrities we should talk to while we're there. SO many great suggestions came pouring in, and we wish we had more time to visit every single person that was suggested! I think a round two visit to the Hilltop city might be in our distant future.
A very popular nominee was Joanne Demers. She is the crossing guard for Somersworth schools and an absolute peach of a human being. She's been making sure students get safely across Somersworth's busy streets for decades! If you went to Somersworth public schools between 1995 and now, chances are Joanne was/is an integral part of your childhood. She's sassy, she's kind, and rumor has it she sometimes has candy! She also refers to the students as "her kids" which is just the sweetest thing I ever did hear.
OF COURSE we had to pay Joanne a visit at her post on the corner of Memorial Drive and High St. Let's just say she lived up to the hype. She even told Logan and I we could call her Yiayia! I've never had a Yiayia, but I've always wanted one.
Thank you for all the you've done and continue to do for the city of Somersworth, Joanne. You are truly a Hilltop City Legend!
11 Best Attractions at Canobie Lake Park in Salem, NH
7 Beautiful Lakes to Visit in New Hampshire Besides Lake Winnipesaukee