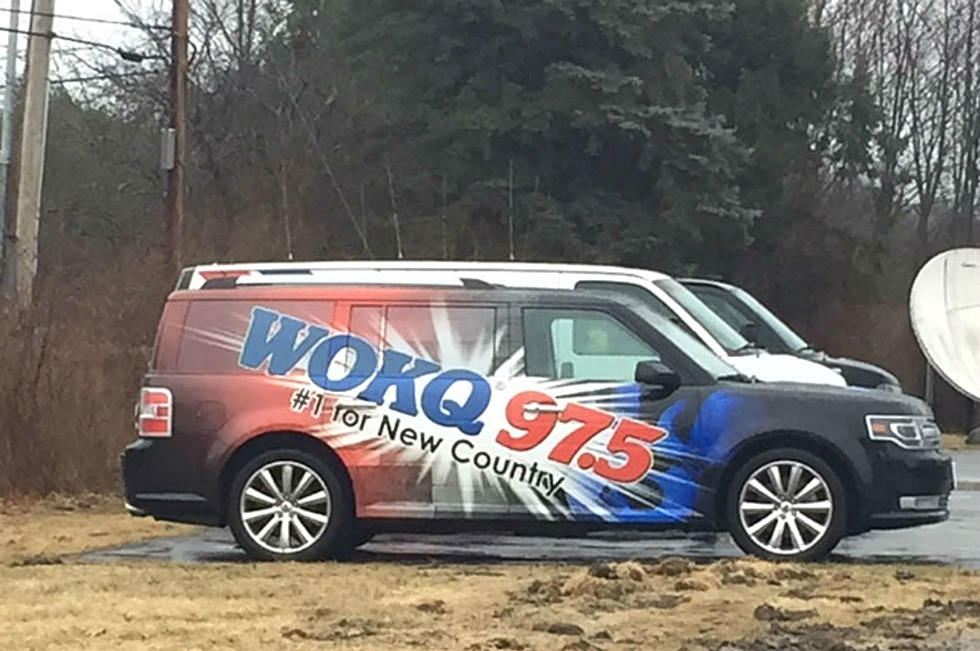 Join WOKQ Labor Day at the NH Liquor and Wine Outlets Store in Hampton
Credit Karen Kiley
WOKQ hopes to see you on Monday, September 3rd (Labor Day) at the New Hampshire Liquor and Wine Outlets Hampton store off of I-95 SOUTH!
We'll be there from Noon -2pm. Look for the WOKQ vehicle and the wicked cool 16-foot tailgating trailer. You can register for your chance to win the trailer, plus lots of other awesome prizes, including tickets to see Scotty McCreery at the Hampton Beach Casino Ballroom on September 27th.
The 16 foot trailer tailgate trailer includes a big screen tv, a generator, small refrigerator, a bar and bar stools and is valued at $20,000!  Can you imagine pulling up to the next football game with this rig!  It could be yours! Also, someone is going to win a whiskey barrel from NH Liquor Commission! Stop by the southbound NH Liquor and Wine Outlets I-95 South in Hampton. Remember WOKQ will be there from Noon-2pm on Monday, Labor Day!
Remember to enjoy responsibly!