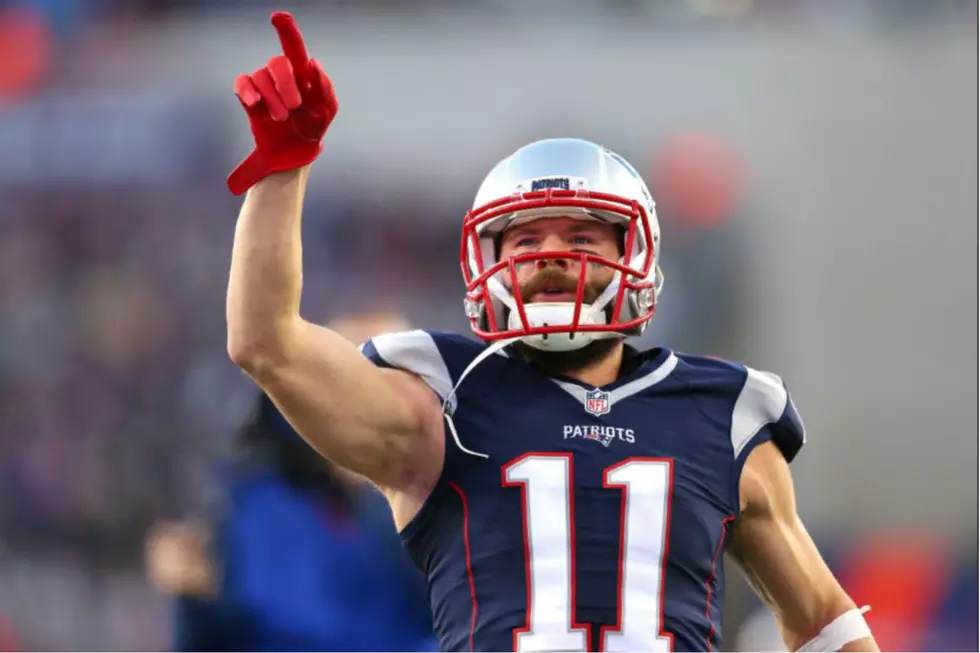 Julian Edelman Arrested After Allegedly Vandalizing a Car
Getty Images
According to ESPN, our beloved Julian Edelman got a little wild and weird over the weekend and allegedly vandalized someone's property.
The article states that around 9 pm (not even that late, dude!) Julian reportedly hopped on the hood of a car in Beverly Hills, CA, and did some damage.
The wide receiver was arrested and then a few hours later he was released by police. ESPN states that he is scheduled to appear in court on April 13th.
Before the alleged disaster stuck, Edelman was hanging out with former Boston Celtics star Paul Pierce and his old pal and former Patriot, Danny Amendola.
The three amigos appear to be feeling themselves in this Instagram pic:
You boys should have kept Julian out of trouble. But let's get real, they were probably egging him on.