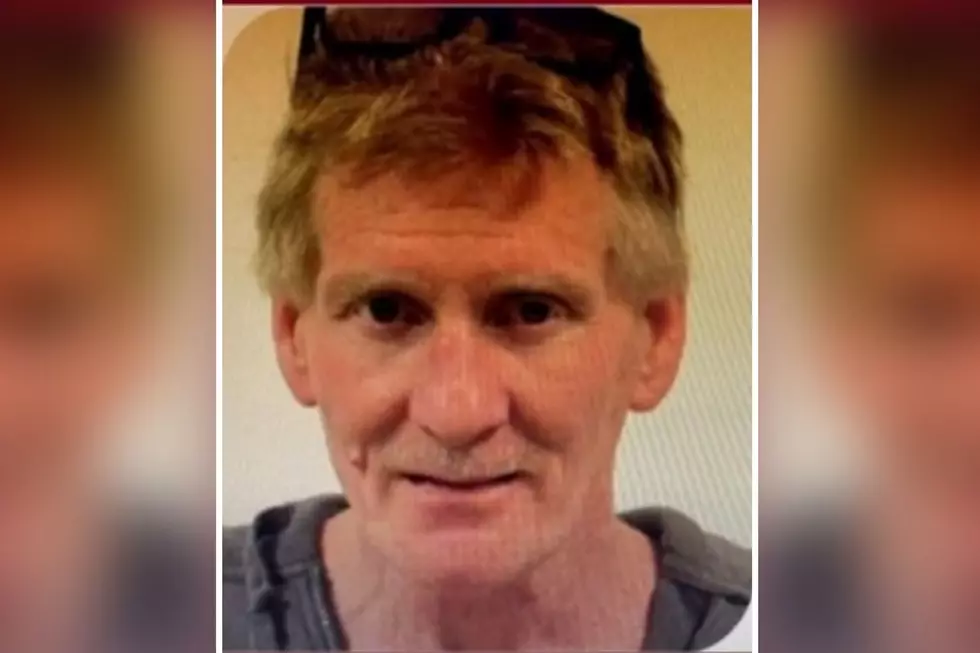 Laconia, NH Police Need Help Finding This Armed & Dangerous Man
WMUR via YouTube
After searching for hours yesterday, Laconia, New Hampshire Police, joined by Gilford, New Hampshire Police, called of a search last night for a 56-year-old suspect they're considering armed and dangerous.
According to WMUR, Peter Dibiaso showed up at his ex-girlfriend's house, where she now lives with her current boyfriend, on Friday night. He then returned on Sunday, but this time with a shotgun in tow. Peter is considered armed and dangerous because they believe he still has a hold on that shotgun, wherever he is now.
The search area yesterday was focused on wooded area in Laconia right near the Gilford line, hence the joint search from both police departments. The roads that were closed in the area have been reopened since, but Peter is still out there somewhere. And one of the scarier parts of the whole situation, WMUR has said that he's made references to resisting arrest and "dying in a hail of gunfire."
Peter is said to be about 5'8" with strawberry blonde hair, green eyes, and about 150 pounds. Because of what he's said about resisting arrest and the hail of gunfire, if you see him, don't approach him. Again, police are considering him armed and dangerous.
If you do encounter him, though, or you have any clue of his whereabouts, Laconia Police are asking you to reach out at 603-524-5252. You can also call the Laconia Crimeline at 603-524-1717, or drop an anonymous tip by clicking here.
How Many in America: From Guns to Ghost Towns
Can you take a guess as to how many public schools are in the U.S.? Do you have any clue as to how many billionaires might be residing there? Read on to find out—and learn a thing or two about each of these selection's cultural significance and legacy along the way.
Check Out the Wide Variety of Looks, Styles of Police Cars Across These NH Cities, Towns
Check Out the Wide Variety of Looks, Styles of Police Cars Across These Maine Cities, Towns