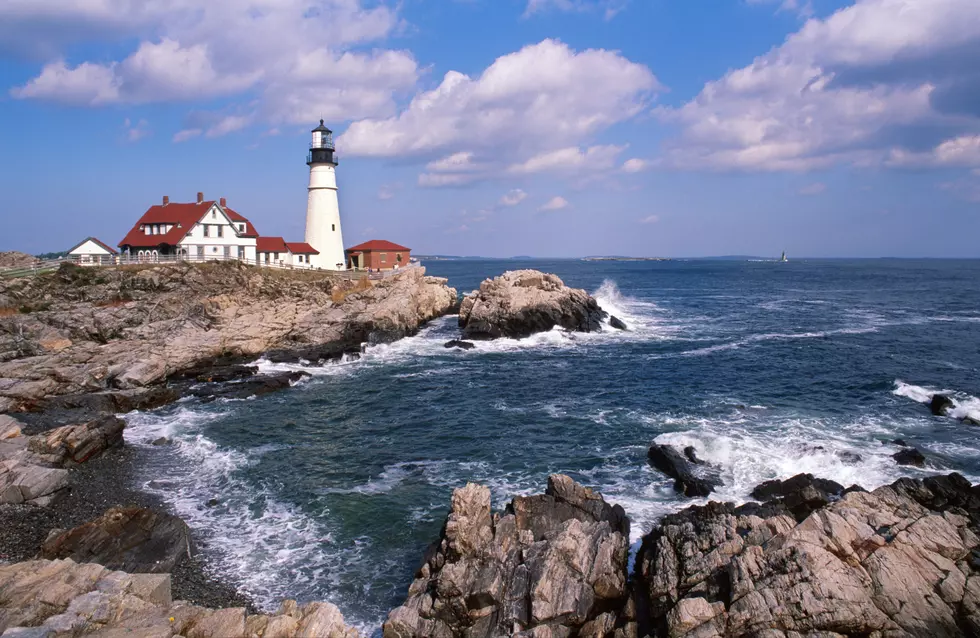 Maine Lighthouse Plays Key Role in 'Ruining' Someone's Engagement
baumsaway
There's a subreddit on twitter called r/AmItheAss**** (AITA) where users present a story wondering if they were truly in the wrong.
One story immediately caught my eye. It was titled, "AITA for ruining my friend's engagement?" And it began with,
A few weeks ago, I (26f) went to Portland, Maine with my boyfriend. I had never been and only live 2 hours away, so he thought it'd be a nice weekend trip for us. We had a great time exploring the city, eating out and what's important to this story..... visiting the lighthouses.

 
Seems innocent enough, right? The author, who I'll call Abby, proceeded to note that she took a photo of the lighthouse adventure and shared it to Instagram.
Again, nothing odd there. In 2020 it would almost be a sin to not take an insta-worthy shot at a lighthouse.
View this post on Instagram
Abby goes on to note that she's been helping her friend's boyfriend prepare to propose. Helping with ring size and formulating a plan and all the little details leading up to the question being popped. This pair takes an annual trip to Maine to stay in an Airbnb. He said he'd like to do it at the Airbnb to not draw a lot of attention. Abby thought that was perfect!
Fast-forward to the trip and he ended up proposing in front of the same lighthouse Abby visited and took a photo of weeks before. What a cool coincidence, right?
Abby sent her warm wishes to the happy couple but they essentially ghosted her for a few days. Until he reached out with this little chestnut,
Hey, thanks for the congratulations and help with the ring. However, I'm bummed you went to (the lighthouse) weeks before and posted a picture at it. Intentional or not, it took away from something special I had planned and told you about.
She was just as confused as you likely are reading it. He went on to say that going to the spot he was proposing at weeks before he did it and posting a picture there felt like a betrayal and ruined their special moment.
Abby then confronted her friend and she then berated Abby. Swearing at her and telling her she ruined her proposal. And apparently the first words out of his mouth after he proposed was,
This was supposed to be special and [Abby] took that away from [us].
WHAT?

Then the bomb was dropped that Abby was banned from their future wedding despite showing receipts of his original plan to propose at the Airbnb and regardless, her visiting the lighthouse should have no bearing on their special moment.
Abby, honey, these so-called friends are as toxic as they get. You're better off without them. I hope you visit again soon and take LOTS of pictures! That's just my opinion. Do you think Abby was in the wrong?

Enter your number to get our free mobile app
Can You Guess These Maine Lighthouses From Google Earth Images?