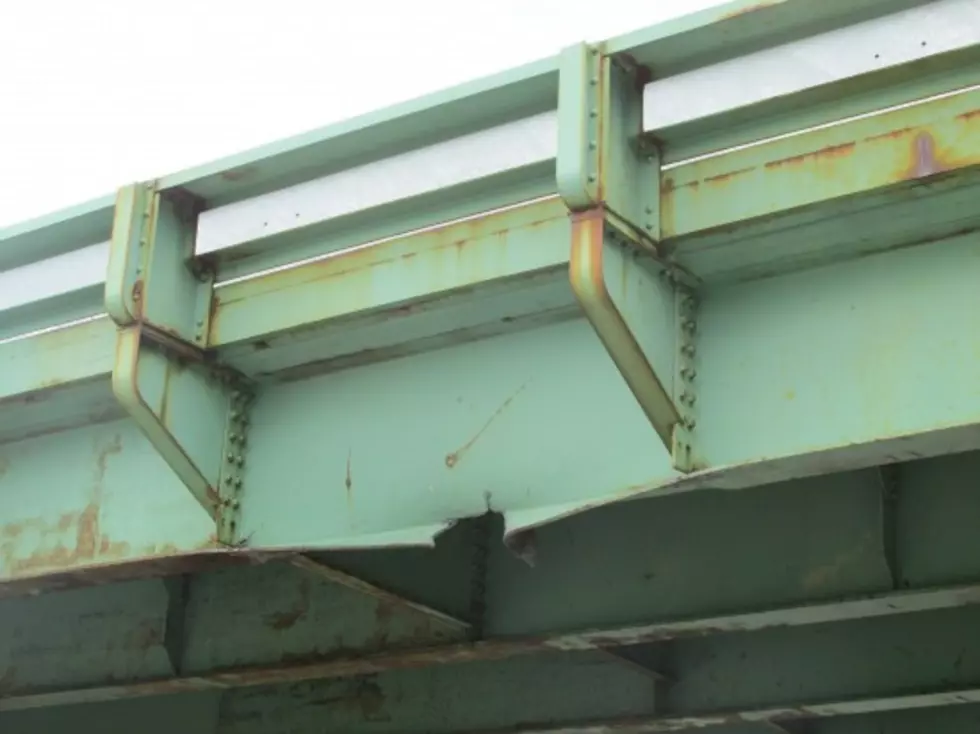 Maine Turnpike Overpass Damaged In Accident
Maine SP photo
(Scarborough, Maine) - Maine State Police say the Exit 44 overpass bridge remains open to traffic after being damaged in an accident Tuesday.
A dump truck towing an excavator struck the overpass Tuesday in Scarborough, causing more than $400,000 in damage to the bridge.  The truck towing a flatbed trailer with the excavator was traveling southbound on the turnpike  when the boom of the excavator struck the support beams to the Exit 44 overpass bridge heavily damaging it just after 8 am.
Additionally shrapnel from the bridge damaged a vehicle that was following the trailer and ripped a large hole in the hood and damaged the front windshield. The two occupants of the car were not injured.
The driver of the dump truck, Thomas J. Stanley, 44, of Old Orchard Beach was issued summonses for an unsecure load, and operating over height on the turnpike by Trooper Roger Teachout.
Trooper Kevin Strout from commercial vehicle enforcement unit found several defects with the vehicle and trailer and charged the company (Williams Brothers Paving) with the violation of trailer brakes.  There were no injuries.