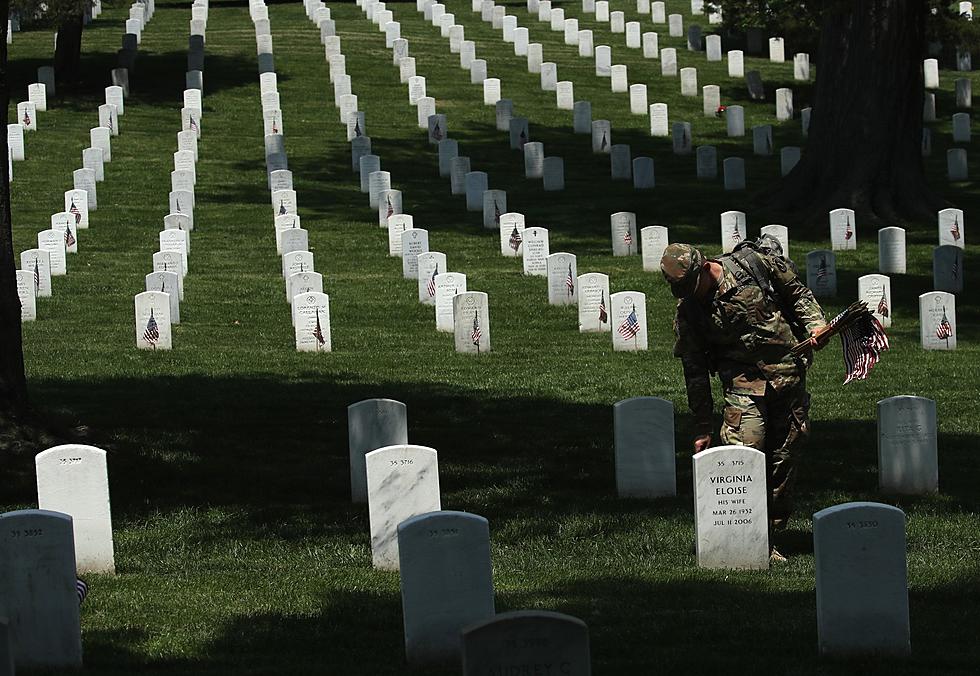 Memorial Day Is Not A Day Of Celebration. Here's Why…
Mark Wilson/Getty Images
To many American's, Memorial Day weekend is nothing more the unofficial beginning of summer. Lot's of people take advantage of the three-day-weekend to buy a BBQ grill on sale, maybe pull out the lawn furniture, or spend the day at the beach. You may even hear someone say, "Happy Memorial Day."
Well I don't want to be Debbie Downer...but Memorial Day isn't about any of those things. And it sure isn't a "happy" day. Memorial Day is a day designated to honor those who have died while serving the country, in the Armed Forces.
Veteran's Day is the day that we honor...and thank...all of the brave men and women who have served the United States in uniform. It is not a day for active duty military. It is for those that have already served.
Armed Forces Day is designed to pay our respect to those who currently serve and defend our great country.
I understand that it may be easy to confuse the three. After all, most people want to make sure any and all military members are treated with respect and dignity. And I suppose there's never a wrong time to say, "Thank you" to any veteran. Just keep in mind though...Memorial Day is not a day of celebration. It is a somber day to reflect on those who have died defending our nation, and nations that could not defend themselves. Their's is the ultimate commitment and sacrifice that provides us with the freedom to fire up the grill and spend time with our family and friends.
I hope you enjoy your weekend. I know I plan to. But I hope you pause to remember, too. I know I will.