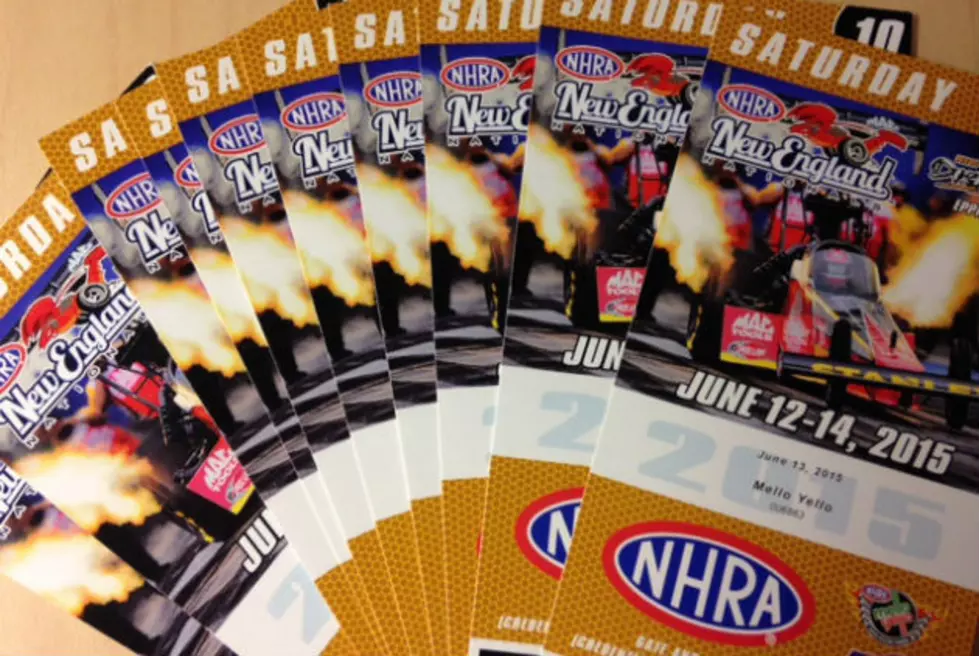 MWC Daily: NHRA Coming to New England Dragway
Credit Karen Kiley
All this week, the Morning Waking Crew is giving you the chance to see NHRA action live in person!
The NHRA will be heading to New England Dragway June 12-14th. The Morning Waking Crew is giving away tickets for the Saturday, June 13th event.
Local Comedian's sitcom heading back to television
'The McCarthy's,' starring Jimmy Dunn will be back on your television next month. Get the scoop. 
NH kids get call from White House
So happy these 4th graders are getting some positive recognition.
Weather
Top News Stories
FBI says there was talk of an imminent attack on police
The FBI says Usaama Rahim -- the man shot and killed by police in Boston Tuesday -- had bought knives and was talking of an imminent attack on "boys in blue." Authorities say members of a terror task force confronted Rahim and fatally shot him when he refused to drop a knife. A relative also faces charges he tried to block the probe of Rahim.
Pamela Smart's teen lover is being released from prison
The triggerman in the Pamela Smart murder case has been released from prison.
William 'Billy' Flynn is free after serving nearly 25 years for shooting Gregg Smart back in 1990. Also being released on parole today is Patrick Randall, who restrained Gregg Smart while Flynn shot him in the head.Pamela Smart, who was 22 when her husband was killed, is serving life in prison without the chance of parole.
LePage says he had nothing to do with his daughter's robocalls
Maine Governor Paul LePage says he had nothing to do with his daughter's robocalls attacking Republican senators for a state budget deal they crafted with Democrats. In automated telephone messages, Lauren LePage says GOP senators are "working behind the scenes with liberal Democrats" to oppose LePage's proposed income tax cuts. Instead, they're supporting "taxpayer-funded welfare for illegal aliens."
Wake Up Winning
More tickets to the NHRA at New England Dragway. We'll also be welcoming the Revolution Tap Room into Studio Big as part of Seize the Deal.
Throwback Thursday