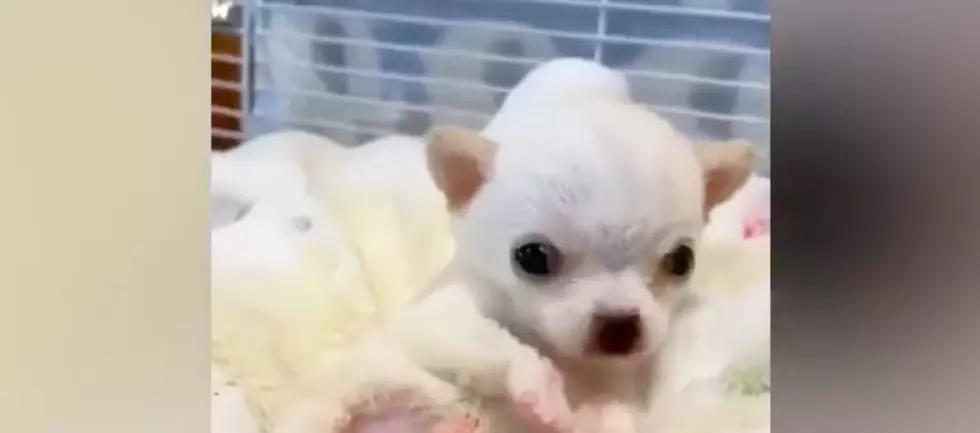 New Hampshire Company Helps Puppy That Can't Walk
Picture from Handicappedpets.com's youtube page
A video of the friendship between a puppy that can't walk and a pigeon that can't fly went viral recently and it drew a heartwarming reaction from a local company according to a story from wmur. The adorable chihuahua puppy Lundy and his pigeon friend went viral and the Mia Foundation, an organization that helps rescue animals with birth defects and physical deformities, where contacted by Walkin' Pets with the offer of a free mini wheelchair to help Lundy they were over the moon with joy.
The New Hampshire pet mobility company Walkin' Pets, helps pets that are unable to walk. When they contacted the Mia Foundation with the offer, they were unaware that such a wheelchair even existed to help puppies so small. "It was great to know there was something I could do to help this adorable little animal whose story was everywhere," says Jennifer Pratt from Walkin' Pets per wmur.
Walkin' Pets and the Mia Foundation are hoping to show that a mobility issue does not need to be an end of life decision for these loving animals. As of now, Lundy is currently still up for adoption and would so happy to find his forever home. The Mia Foundation is in Rochester, New York. If you would like to donate to Walkin' Pets to help other animals in need with mobility issues, check out their website at HPETS.org.