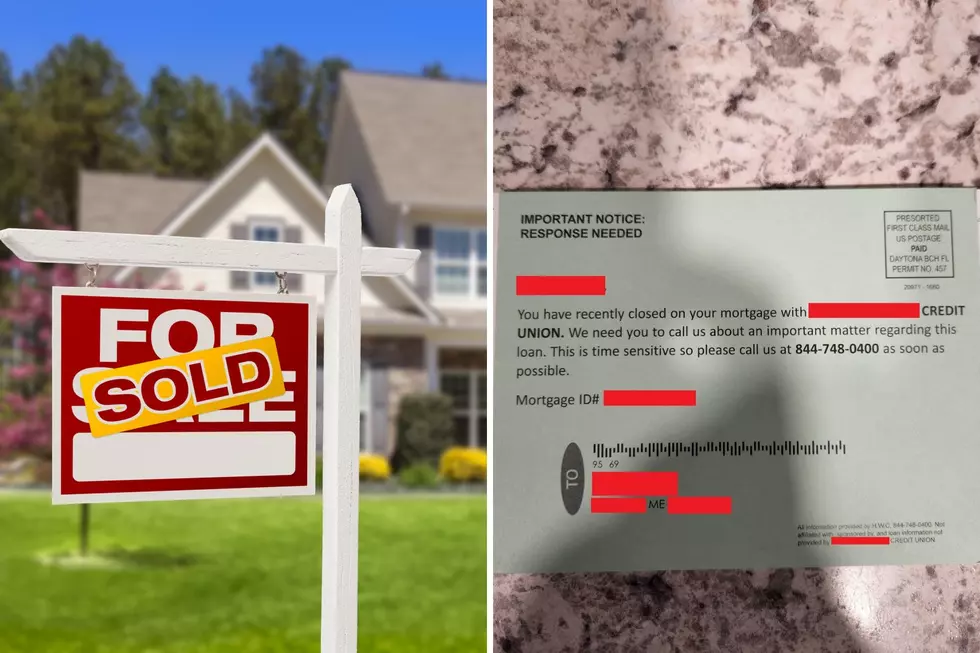 Maine Homeowners Must Beware of "Important Notice" Mortgage Scam
Getty Stock / Townsquare Media
Maine Real Estate is still on fire
Being able to land a brand new home in this still very insane real estate market is not only a massive achievement but an exciting one, too. It's an investment into your future and also a new venture in life, especially if you're a first-time homebuyer.
Especially when it's a situation you're not familiar with, like in the case of this mortgage scam.
Unfortunately, with entering the exciting new world of homeownership, comes opening yourself up to a whole new barrage of scams that go above and beyond just someone calling your cell phone asking to talk to you about your car's extended warranty. And if you're not "on it" and don't question everything, you could easily get taken. Especially when it's a situation you're not familiar with, like in the case of this mortgage scam.
A mortgage scam references your actual company and solicits an urgent response
In the case of one new Maine homeowner, who chose to remain anonymous, they haven't even been able to move into their home yet and already have been attempted to be scammed in reference to their mortgage company.
The new homeowner received this postcard in the mail just days after officially closing on their new Maine home, which references their actual legitimate mortgage company and urges them to reach out to a given phone number immediately in regards to an important matter surrounding their loan.
A terrifying notice to get when you've just closed on a home and are already being led to believe there's an issue, right? Skeptical, before actually calling the phone number to discuss the matter, the homeowner decided to Google Search the number to confirm that the number was legitimate for their mortgage lender.
And turns out, it wasn't. In fact, what popped up first were several different versions of that same postcard with the only difference being the referenced mortgage lender.
Look for the fine print on the postcard confirming the scam
After their Google Search, something in the above screenshot tipped the new homeowner off to look for something listed on the postcard that basically confirms it's a scam -- the fine print in the bottom right-hand corner.
The scammers literally list on their own scam postcard that they aren't affiliated with, sponsored by, or have any loan information provided by the actual mortgage lender.
A.K.A. It's just some pathetic scammer trying to rob you of the hard-earned money that you just poured into the well-deserved home you just purchased. Stay safe, stay smart, and stay alert.
Northport, Maine Home For Sale Boasts Beautiful Views and Amenities in Prime Location
Views of Penobscot Bay, an in-ground heated pool, and minutes from a private beach and ski mountain are only part of the lure.
Kenneth Irving's $7.9 Million Lakefront House For Sale in Maine is Every Outdoorsmen's Dream
Kenneth Irving, the former oil exec, is selling his lakefront home in Orland, ME for $7.9 million and the price is right for what you get.