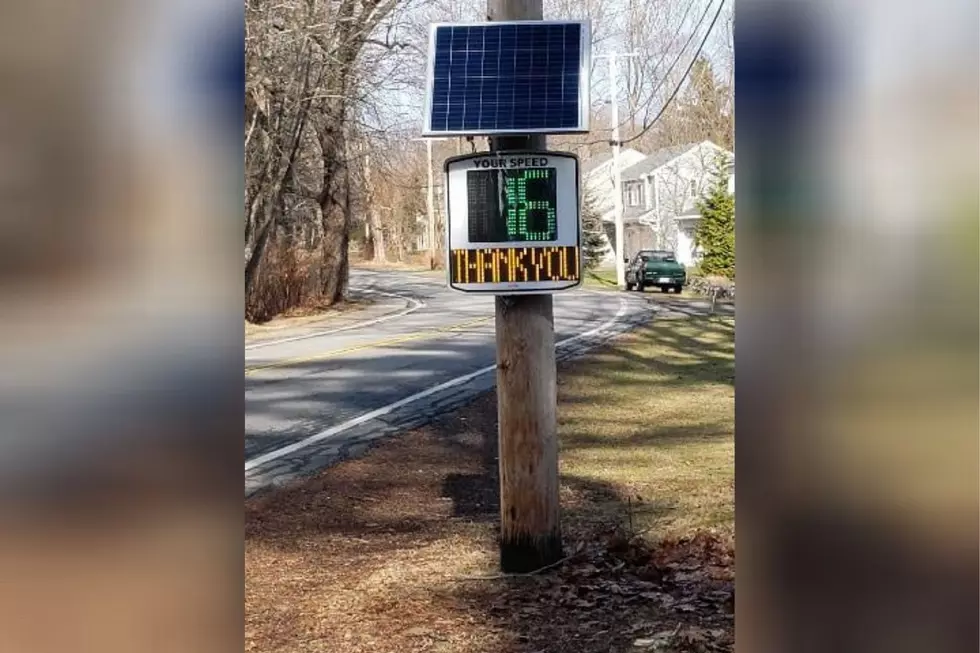 LOOK: New Speed Limit Sign In Rye Communicates With Drivers
Rye Police Department via Facebook
Editor's note: This article may contain the author's individual views, opinions or personal experiences.
I can't be the only one who feels self-conscious when I drive past a digital speed sign only for it to angrily flash red at me for doing 5 mph over the posted limit.
Still, there are times I drive past such signs while traveling at the posted speed. What does the sign do then? Absolutely nothing.

Enter your number to get our free mobile app
Those days are over, at least if you plan on driving in Rye.
A new digital speed sign purchased by the town will read, "Thank You," when a driver passes it while following the speed limit. Finally, some validation for safe driving.
My only suggestion would be have it say something antagonizing to drivers who speed by. Something like, "Hold Your Horses," or "What's the Hurry, Bub?" would probably suffice.
Here's what the Rye Police Department had to say about the new digital speed sign in a post to their Facebook page.
Happy New Year!
To help everyone with their New Years Resolution to drive the speed limit around town, the Town has purchased a new Digital Speed sign as part of our speed management program. The sign will be making numerous stops around town to let people know when they are following the speed limit with a "Thank You" or reminding them to slow down when going too fast. The sign will be moved around to different neighborhoods. Special shout out to Rye Public Works for putting the sign up and who always "Makes it Happen".
7 New Hampshire Places Out-Of-Staters Can't Pronounce Correctly