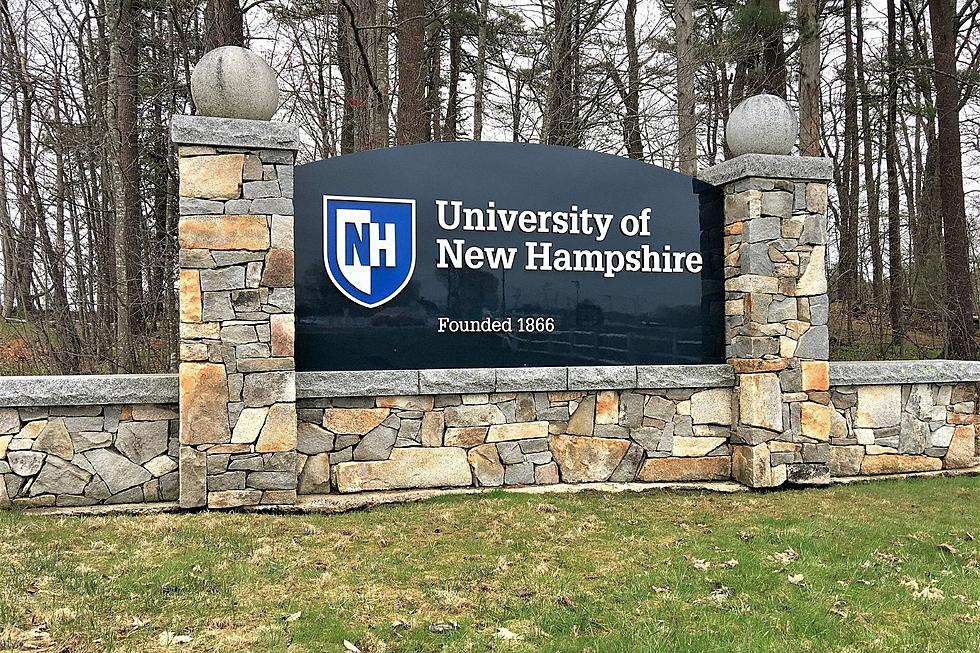 NH State Colleges Freeze In-State Tuition for 4th Year in a Row
UNH sign (Kimberley Haas)
The University of New Hampshire will hold the line on in-state tuition for the fourth academic year in a row.
The tuition freeze comes from a vote by University System of New Hampshire trustees to keep higher education as affordable to state residents as possible.
"Freezing tuition rates for a fourth year helps New Hampshire residents seeking a high-quality educational experience and allows us to develop, retain, and graduate outstanding students and in turn provide a strong pipeline for the Granite State's future workforce needs across all industries," Provost Wayne Jones said in a statement.
The availability of financial aid to more students than ever before influenced the trustee vote, according to the university.
1,800 students have taken advantage of the Granite Guarantee program that provides full tuition to qualifying students.
95% of first year students are receiving some form of aid, resulting in New Hampshire students paying less to attend USNH schools than they did five years ago.
Out of State Tuition Going Up
The trustees did approve increases for out-of-state full-time students for the 2022-23 academic year: 2% for Durham (where more students are from out of state by a 52%-48% margin(, 2% for  Plymouth, and 2.5% for Keene.
But they may be able to benefit from the frozen tuition as well.
House bill HB 1574 would allow out-of-state students who register to vote in New Hampshire to pay in-state tuition. The bill is currently in committee.
Contact reporter Dan Alexander at Dan.Alexander@townsquaremedia.com or via Twitter @DanAlexanderNH
Trending Stories for Seacoast Current (January 24-30, 2022)