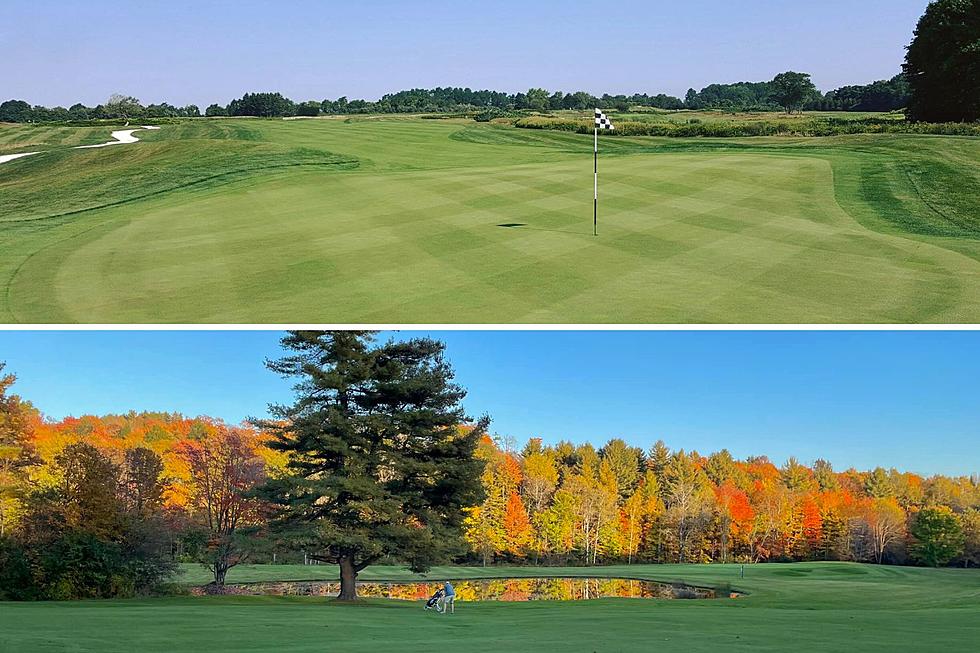 20 Public Golf Courses in New England Still With Available Tee Times
Country Club of Barre and Newport National Golf Club Via Facebook
Attention all golfers! If you're like me and are desperately trying to get that handicap lower, then I've got you covered. Golfing season is still on; it's time to get some balls in while you still can.
Once that first snowfall hits, many courses call it quits until spring. This means we golfers have to find a new hobby during the winter months.
But I'm not here to deliver sad news. I'm here to share there are plenty of public courses still open with available tee times.
I have been golfing for about five years now, and I would say I have become a little obsessed. I golf around two to three times a week. But recently, the rain has not done me any favors. Mother Nature needs to bring us some better golfing weather in New England, because I'm tired of the rain ruining my game.
This article was written to educate members and non-club members about public golf courses in the New England area. Many of the golf courses listed even won awards for having the best greens.
Personally, I found that I have more fun golfing at courses where I'm not familiar with every dog-leg, sand trap, and water edge (oh man, I hate losing my ball in the water).
Without further ado, check out these 20 public golf courses in New England that still have available tee times.
Have you ever been to any of the golf courses listed below? Let me know what your favorite public golf course to play at is.
20 Public New England Golf Courses That Are Still Open for the 2023 Season
Check out these 20 New England public golf courses still open as of November 1, 2023.
Gallery Credit: Riley
Private Golf Course and 17 Bed Airbnb Makes for Perfect Bachelor Party in New England
This Airbnb rental comes with a private golf course making it the best place for a bachelor party in New England.
Gallery Credit: Logan