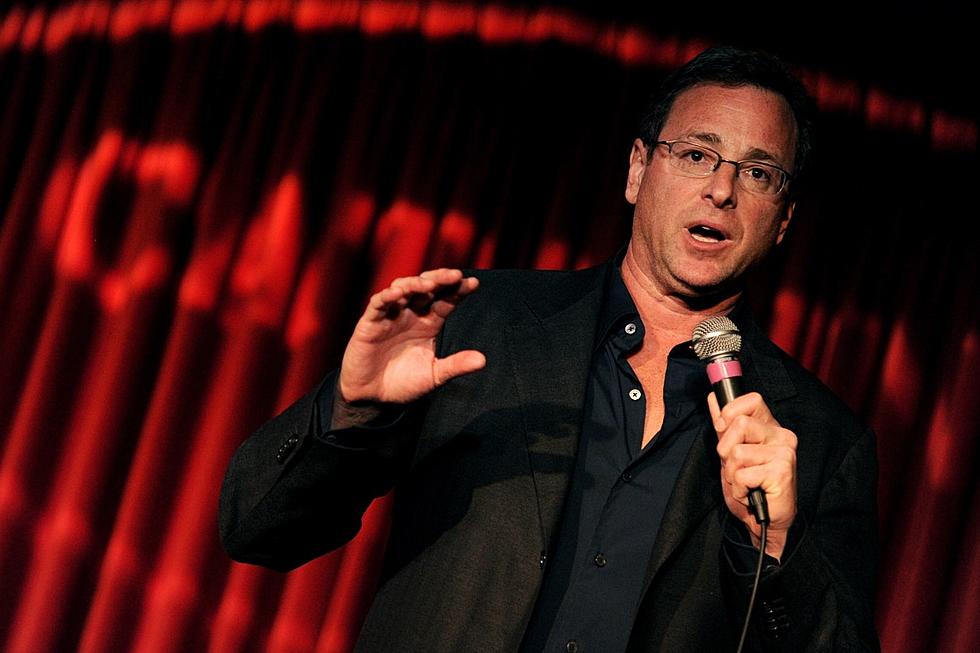 Remembering the Incredible Spirit that Bob Saget Brought to New Hampshire
Kevin Winter / Getty Images
It's hard to believe Bob Saget passed away on January 9.
It still doesn't seem like reality. There are just those celebrities that you don't think about being, well, mortal. Not for a while, anyway. Perhaps it's because 65 is actually still a young age. Maybe it's the fact that for a lot of us, we became acquainted with him when we were young kids, and even though time has gone on, we've always remembered in the form of Danny Tanner from the original Full House.
Regardless of the reason, seeing headlines about him passing and being found in his Orlando hotel room yesterday wasn't something any of us expected. Not at all.
Bob Saget performed in New Hampshire back on November 5
He was a sweetheart of a man with a gigantic heart that was genuinely happy to be back performing.
It was just two months ago, Friday, November 5, 2021, when Bob brought his comedy tour to Derry, New Hampshire, and performed at Tupelo Music Hall. And for the reputation that he's had over the years of his comedy being raunchy -- that's not what stood out at all. Not even close. The thing that stood out the most about Bob Saget standing on that stage that night? He was a sweetheart of a man with a gigantic heart that was genuinely happy to be back performing.
Multiple times throughout the night, Bob referenced how great it was to be back performing live. Even when a member of the audience broke the no phone rule (he asked that no pictures or videos be taken during the show), it was good-natured razzing that he called her out with, nothing crazy over the top or deeply insulting. He repeatedly mentioned that his job on that stage was to make sure everyone in the audience had a fantastic night that just made them feel good.
Even if there was a moment on stage that night where he himself became visibly upset.
Bob Saget cried on stage about Norm Macdonald
There was a brief moment during the show where Bob was transitioning from his traditional standup routine to incorporating an acoustic guitar into his set that presented a bit of a lull, which one audience member decided to take advantage of.
"Tell us your best Norm Macdonald joke!"
And it was like in that exact moment, Bob had been sucker punched in the gut. To his credit, the audience member didn't mean it in a negative way. Bob and Norm were best friends, and when Norm passed in the middle of September, it affected Bob deeply. In fact, his response to the request was, "Awww, Norm" in quite possibly one of the most heartbreaking tones ever.
Bob finished his set, and finished it with a glowing, infectious smile.
And the true, big-hearted professional that Bob is, he talked about Norm for a few minutes, sharing memories that you could just tell he was the most fond of. After shedding a few tears and collecting himself, Bob finished his set, and finished it with a glowing, infectious smile.
If there can be any solace or silver-lining found in Bob's passing, while his fans and especially his family and friends would much rather him be down here in this realm still -- at least he's been reunited with his best friend that he truly missed dearly.
And in turn, there's no doubt that Bob will be (and already is) missed just as dearly, if not more.
Remember the Immortal Bob Saget in These Photos From the 2000s
America's Dad may be gone, but he surely will never be forgotten for all the funny he brought and the good he did.
Former Child Stars Who Turn 30 in 2022
Below, you'll find out which major child stars turn in 2022. These celebs were a huge part of our childhoods, and now they're moving into the next decade of their lives. Who knows what awesome things we'll see from these actors, singers and triple-threats in their 30s!