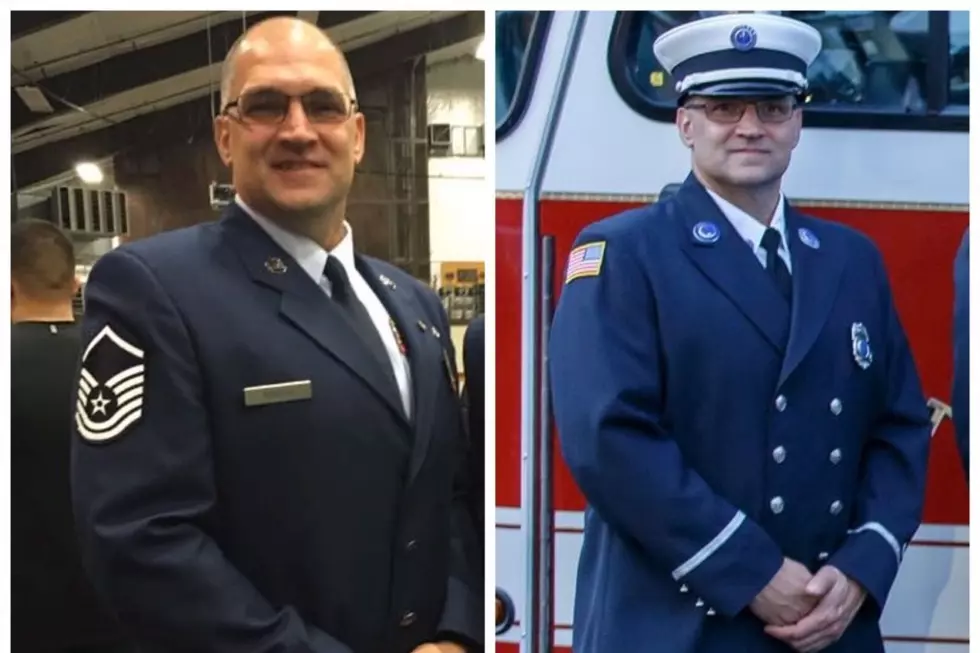 September 2019's Hometown Hero: Veteran and Firefighter Always Looking for an Opportunity to Help
Jason Russell
For some people, their jobs are more than just vocations.
Our veterans and first responders go above and beyond to keep us safe, and we want to honor them.
He was nominated by his wife, Kristen, who wanted to recognize his passion for giving back to his community, family and others.
Jason served in the United States Air Force for 21 years as a biomedical technician, where he repaired and maintained medical devices in military hospitals, clinics and in the field on deployments. He spent seven years on active duty and 14 years in the Massachusetts Air National Guard.
While in the National Guard, he also held a full-time job as a biomedical technician at various government agencies such as a Federal Medical Center and a VA Hospital.
Kristen said that before Jason was even fully retired from the USAF, he applied to be a call/volunteer firefighter in their home town so he could continue to give back. Soon after he took classes to also become an EMT to enhance his skills as a firefighter.
Today, Jason is a firefighter/EMT and lieutenant on his town's volunteer fire department while still working his full-time job as biomedical technician. He is also actively involved in his town and giving back to his local community. If there is an event or opportunity to help someone, he does his best to be involved.
On top of that, Kristen said that Jason has done all of this while being there for her, their three children and their granddaughter. He has coached his children's sports teams throughout the years and volunteers to assist his youngest son's Boy Scout Troop whenever he can. He is an extremely hardworking and dedicated husband and father.
So thank you, Jason, for being a Hometown Hero.
Do you know someone who should be the next Hometown Hero we recognize? Nominate first responders (i.e. police, firefighters, paramedics, etc.) and military veterans that you want recognized here so we can acknowledge their hard work and dedication.
If they are selected, the Hometown Hero of the Month will also win a $100 gift card to Amazon and a $50 gift card to Aroma Joe's.