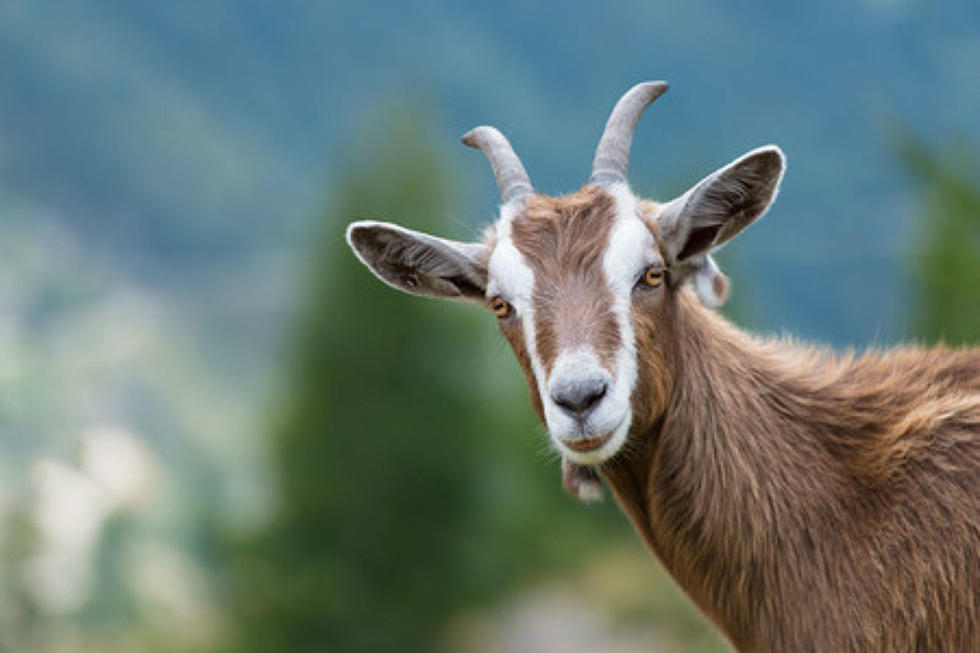 Someone Left 5 Domestic Goats in Trash Bags Near The Cell Tower in Gilford, NH
credit think stock
According to the Gilford Police Department's Facebook page, someone put five domestic goats in trash bags and dumped them at the top of Liberty Hill Road near the old cell tower.
When the goats were found they were all dead and several appeared to be malnourished.
The Gilford PD believes the suspect is someone who is familiar with the area.
Obviously residents of Gilford are horrified by this act of hate and blatant disregard for living beings.
In the comments section many people are bewildered as to why someone would have these animals if they weren't able to care for them appropriately? And furthermore, once they realized that they weren't fit to care for the animals, they could have posted "FREE GOATS" on Facebook and someone would have adopted them in no time.
We could spend all day trying to analyze why someone would do something so inhumane. But the important thing is that this culprit is found and treated accordingly to the fullest extent of the law.
Anyone with information regarding this is urged to contact Sergeant Corey J. O'Connor at 603-527-4737.