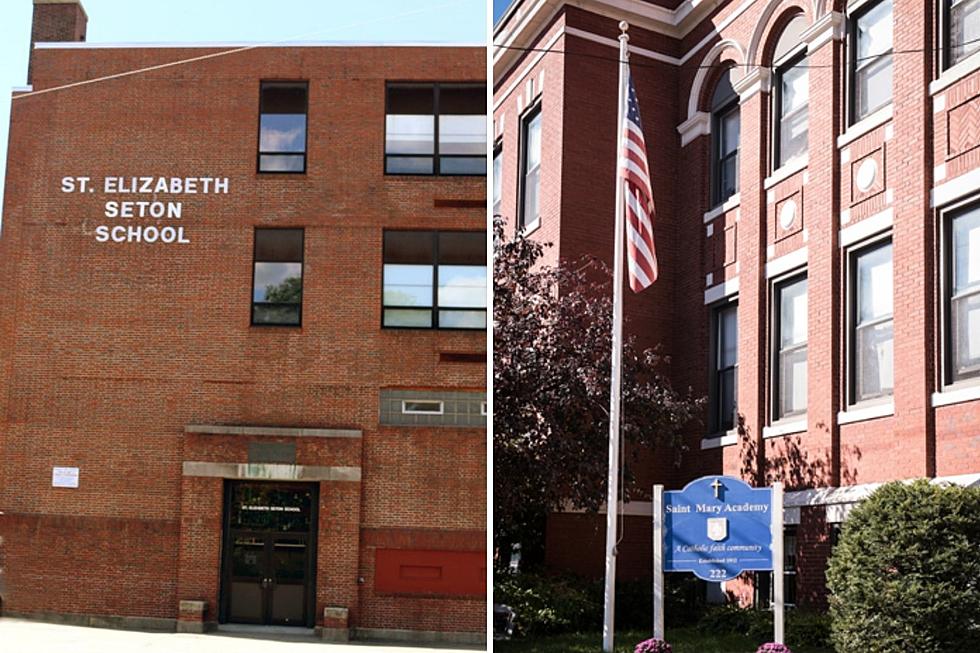 St. Elizabeth Seton School in Rochester, NH to Close
St. Elizabeth Seton School in Rochester, Saint Mary Academy in Dover (Diocese of Manchester)
A hard-to-maintain facility, low enrollment, and a large deficit have led to the decision to close St. Elizabeth Seton School in Rochester at the end of the current academic year and join Saint Mary Academy.
The Diocese of Manchester announced Tuesday that the closure is part of "a phased plan to unify, invigorate, and uplift Catholic education in the area," according to Diocese of Manchester Catholic School Superintendent David A. Thibault.
All members of the St. Elizabeth community will be welcome into the Saint Mary community in preparation for the transition to a new facility. The Diocese did not disclose what jobs at St. Elizabeth would be lost, if any, in the shutdown.
Thibault acknowledged that while the historic building in downtown Dover is in need of long term capital improvements, the school's operations and current enrollment is healthy, "making it the ideal site for both communities to unify as one."
New Head of School to Bring Schools Together
Somersworth native Brandy Houle, current principal at Saint Benedict Academy in Manchester, has been named the new Head of School to oversee the transition officially July 1.
Prior to that date Houle will meet with families, faculty, and staff from both facilities. An information night is scheduled for this week.
Enrollment in Catholic schools statewide has climbed up 6.2% this year, according to the Diocese.
What are your thoughts on the closure of St. Elizabeth Seton School? Contact reporter Dan Alexander at Dan.Alexander@townsquaremedia.com or via Twitter @DanAlexanderNH
Trending Stories for Seacoast Current (February 7-13, 2022)