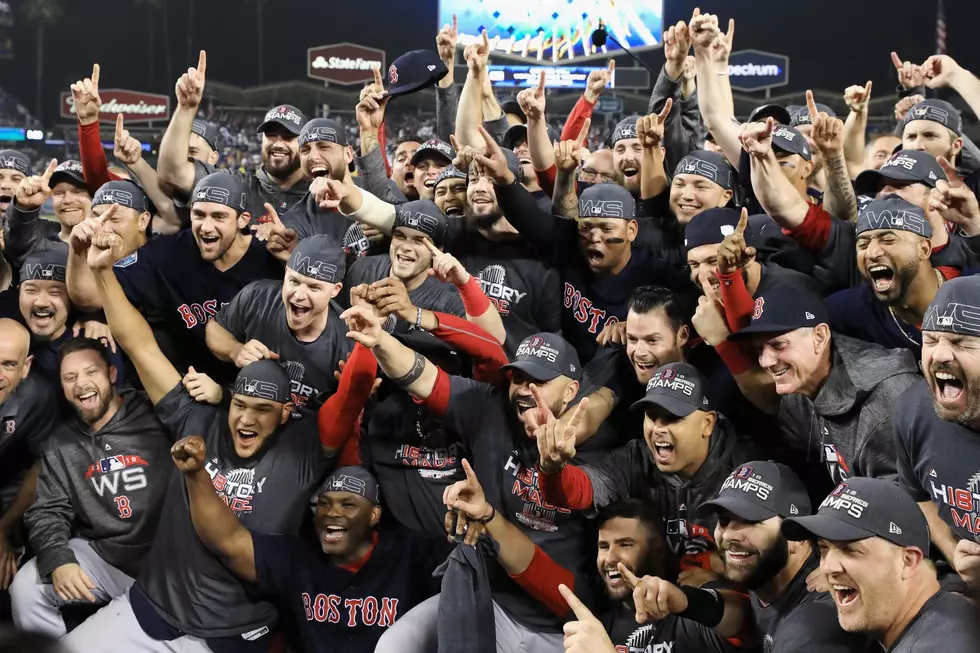 The Boston Red Sox Won The World Series. Now It's Time For The Parade.
Sean M. Haffey/Getty Images
I was sound asleep when the text message arrived from California on Sunday night at 11 o'clock from my youngest son, Nick. "SOX WON" was all it said. And just like that, I found out the Boston Red Sox are World Series Champions.
I did roll over and go back to sleep. But once the alarm went off, the first thing I did was check the score just to make sure it wasn't all a dream. Sure enough...Sox ace Chris Sale threw a nasty slider to get Manny Machado swinging...and that was it.
The City of Boston website
says the parade will start at Fenway Park on Lansdowne Street. Then take a right onto Ipswitch. Left on Boylston. Then go left onto Tremont, and continue onto Cambridge Street. Finally, making a right on Staniford, where it will come to an end. They also said Lansdowne Street and part of Ipswich Street won't be accessible to the public because they'll be used as staging areas.
According to the website, parking restrictions will start at midnight on Tuesday and last through Wednesday. And they warn they will start towing at midnight. See a list of the places you can't park on Tuesday and Wednesday click HERE.
And just in case you're wondering...Boston's mayor says, yes there will be duck boats!