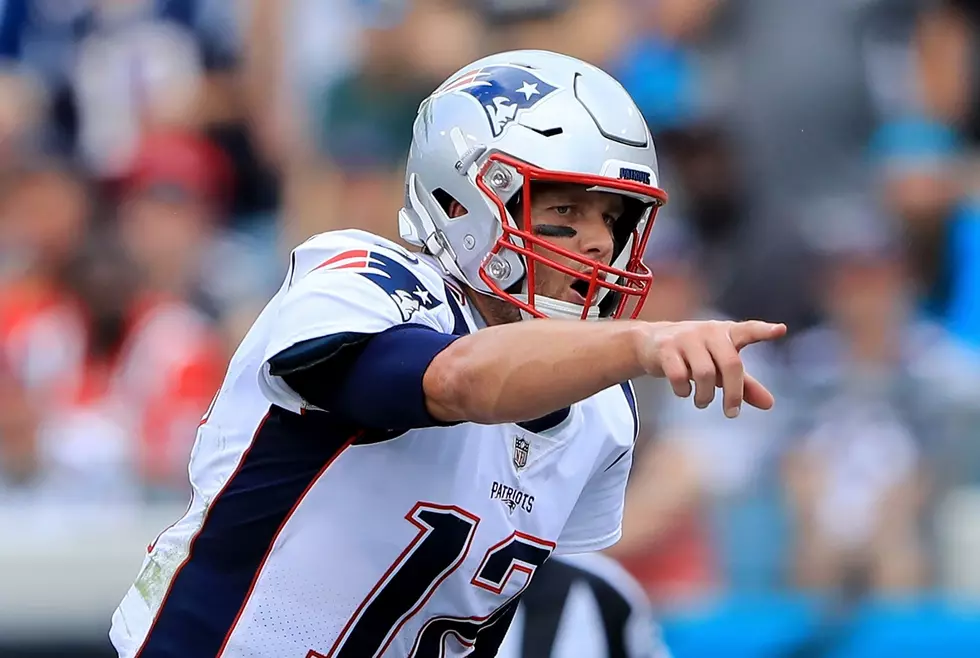 The New England Patriots Are NOT The Favorite To Win The Super Bowl. So Who Is?
Sam Greenwood/Getty Images
Is it possible the New England Patriots dynasty has finally come to an end? Could the magic of the dynamic duo of Bill Belichick and Tom Brady be starting to fade?
I don't know the answers to either of those questions. But I do know the New England Patriots are not this year's favorite to win Super Bowl 53. According to an article in USA Today Sports, the GOAT and company were the odds-on-favorite to win it all again this season...until they lost last week to the Jacksonville Jaguars.
USA Today Sports cites Westgate Superbook as predicting the Patriots are second on the list of favorites to win it all this year. However, they also say that could change IF things work out with new wide receiver Josh Gordon. The former Cleveland Browns receiver is seen as having a massive upside, but his off-field behavior has been a major issue. The Browns finally gave up on him and traded him to the Patriots on Monday.  Gordon had a breakout season five years ago. Since then he's only played in 11 games in five season. So not the greatest track record. And that sort of behavior will not be tolerated by Belichick.
But let's keep it real. Does anyone with a heartbeat REALLY believe for a second that you can count the Patriots out of championship contention when Tom Brady is playing QB and Bill Belichick is on the sideline? I'm a Pittsburgh Steelers fan and I know the answer to that question.
I'm not a gambling man. But if I were...my money would be on the New England Patriots again this season.