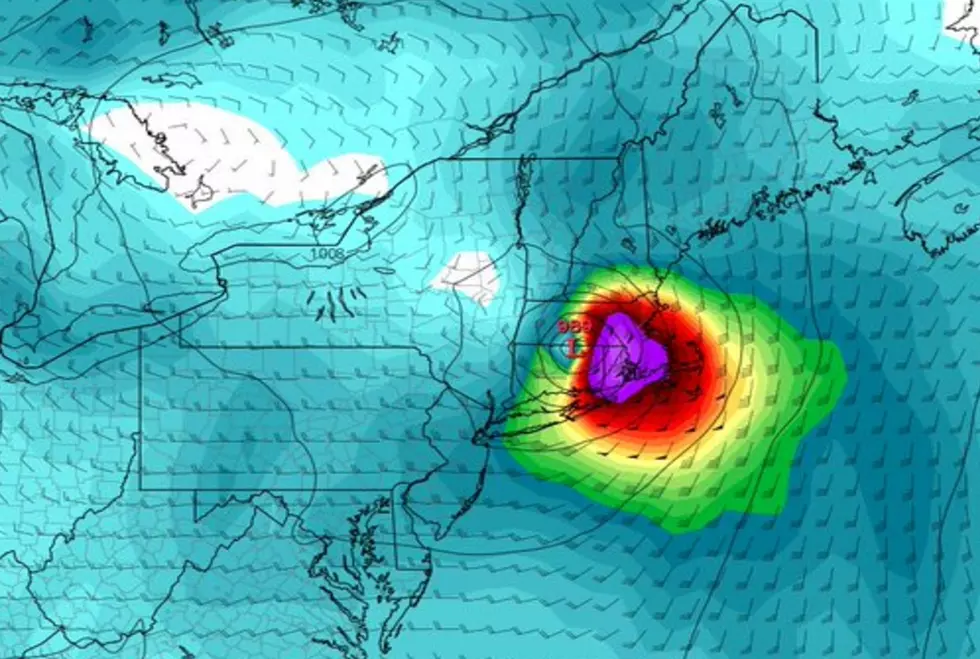 There's A Chance Hurricane Isaias Hits New England Next Week
Twitter via Robert LaRoche
If it feels a little early to be worrying about major tropical events in the United States, that feeling is correct. As if anyone needed something additional to worry about, the tropical storm factory seems to be churning at an extra high rate in 2020. That includes Hurricane Isaias, which is taking aim at Florida this weekend and then, models suggest, will make its way up the east coast directly to New England.
Shared on Twitter by Robert LaRoche, the EURO model has been consistent for several days now that Hurricane Isaias will take advantage of the warm waters all the way up the eastern seaboard and make its way through the Carolinas before finding itself in New England. If you've lived in Maine, Massachusetts and New Hampshire long enough, you know it's particularly tricky for major tropical storms to maintain their strength north of the Carolinas and often times, the storms are pulled out into the ocean.
That could absolutely be the case with Isaias. It seems likely that New England will see some affects from the storm, albeit high winds, choppy surf and plenty of soaking rain. But because of the timing of the storm, when New England waters are at their warmest, do not dismiss the possibility that Hurricane Isaias maintains its strength as it makes its way northeast. The last hurricane to make landfall in New England was Bob nearly 30 years ago, in 1991. Shared on Twitter by Jack Sillin, there are some stark similarities to Bob and Isaias going on right now.
the track Hurricane Isaias will take will become more clear after its weekend spent in Florida. Get ready, because hurricane season is upon us, whether we want it to be or not.