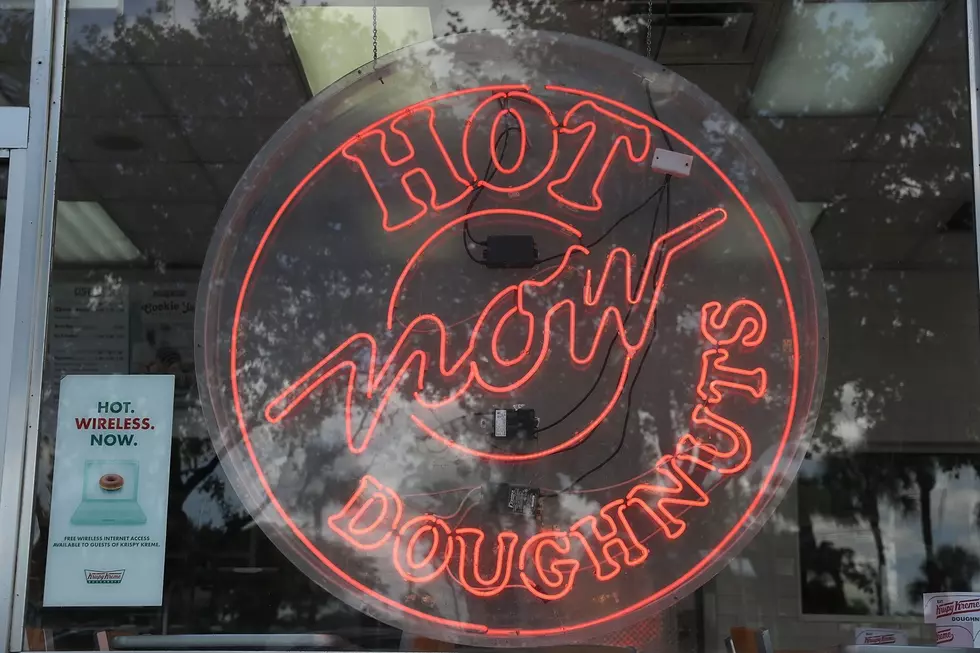 This Easter Doughnut Is Worth The Drive To Saco, Maine
Getty Images
No fooling, Easter Sunday is on April Fool's Day. And while I'm sure there's probably a joke in there somewhere...here's something to take very seriously. Krispy Kreme is selling a Reese's Peanut Butter Egg doughnut. And yes...it's stuffed with peanut butter!
This sounds so delicious to me I'm considering a trip to Saco, since that's the closest location.
Krispy Kreme Doughnuts Facebook page
If for some unimaginable reason that doesn't make your mouth water, they're also offering up three special spring doughnuts. According to the Krispy Kreme Doughnuts Facebook page...you can pick up a Chick Spring doughnut, that looks like an adorable baby chick, and a Sprinkles Spring doughnut with multi-colored sprinkles and chocolate icing. Between you and I...that's the one I'm getting ASAP!
And if none of those get your heart racing, Delish claims Krispy Kreme is rolling out a new Lemon Glaze doughnut, tomorrow.  They say it will only be available through March 29.