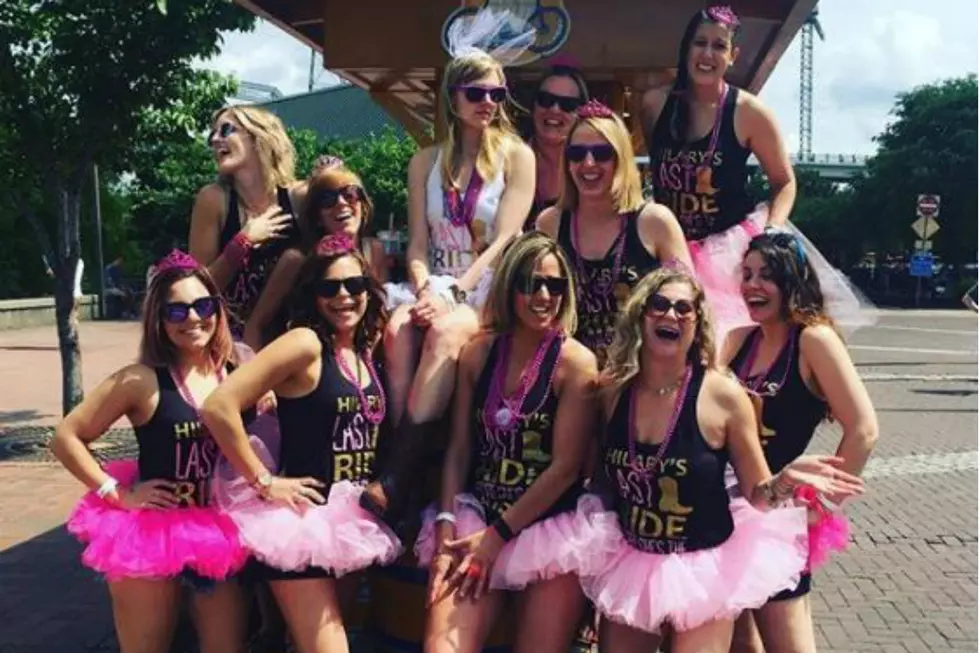 This Hampton NH Bachelorette Party Did Something I Have Never Seen Before
@kiralewwho via Instagram
Since I am at that age where all my friend seem to be tying the knot at once, I have been on my fair share of Bachelorette excursions.
I have done a pedal tavern tour in Nashville:
A boat ride to Martha's Vineyard:
A rowdy night out in Boston's Back Bay:
But never in my days have I been on a Bachelorette where we did BEACH YOGA!
When you think about it, it's the perfect Bachelorette group activity. With that many females in one space things could get stressful. Beach yoga is the perfect opportunity to take some deep breaths and relax. And afterwards, you won't feel so guilty about treating yourself to a few Margaritas at Bernie's Beach Bar!
If you are planning a Bachelorette party on the Seacoast, definitely reach out to Retreat 339. They would be happy to organize a beach yoga session especially for your group!