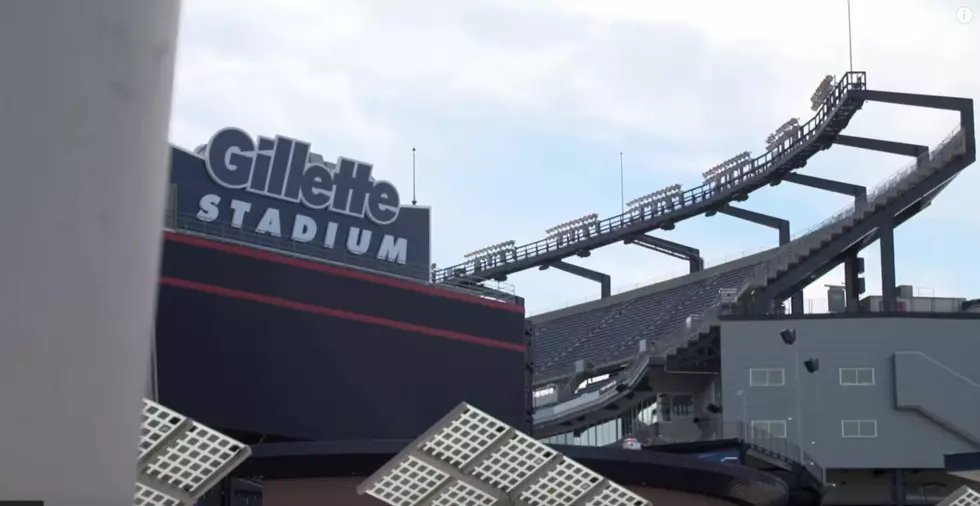 Thousands Sign Petition Demanding Gillette Stadium Change Name
Credit: World Sport YouTube Channel
In light of embattled Patriots owner Robert Kraft, many want the company to pull support from the Foxboro, Massachusetts stadium.
According to the Boston Globe, internet activists are pressuring Boston-based shaving giant Gillette to remove their name from the New England Patriots' Foxboro stadium after team owner Robert Kraft was charged in a case linked to alleged human trafficking.
As of Wednesday morning, over 13,000 have signed the petition. Care2's Recca Gerber told the Boston Globe "Robert Kraft believed his power would protect him from being held accountable for exploiting vulnerable women forced into sex slavery. This is exactly the kind of behavior Gillette said it will stand against."
Care2 is a network of campaigners to "fuel the progressive movement" on causes they care about. You will also find "Ban Plastic Beads At Mardi Gras" on their website.
According to the Boston Globe, The Kraft Group, which owns 66,000-seat Gillette Stadium, signed an extension with P&G in 2010 for naming and sponsorship rights to the stadium through 2031. So far, they have not commented on the petition.