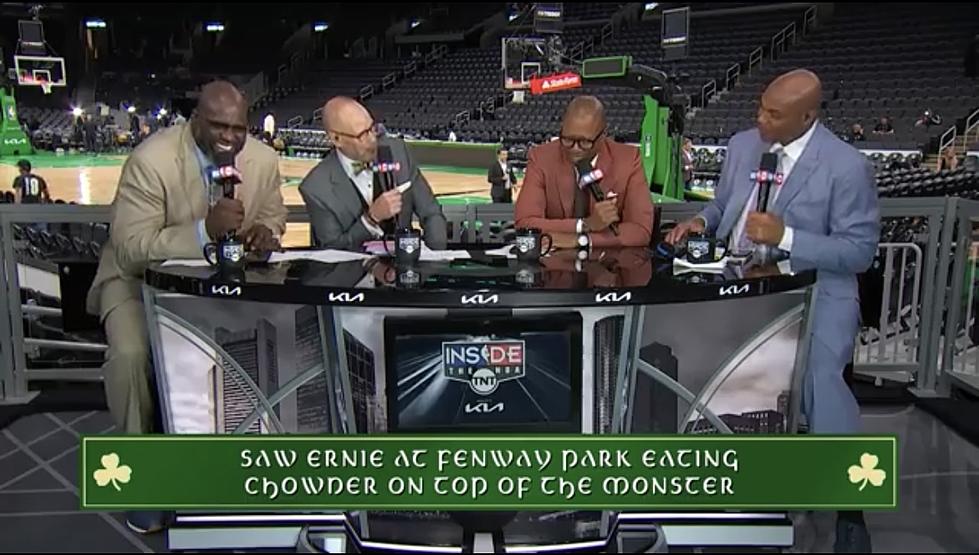 Watch Charles Barkley's Disastrous Attempt at Speaking with a 'Boston Accent'
NBA on TNT via YouTube
Charles Barkley's infamous golf swing now seems somewhat respectable. At least, compared to his attempt at our infamous Boston accent.
Inside the NBA's Barkley, Ernie Johnson, Kenny Smith, Shaquille O'Neal were at the TD Garden covering the Celtics-Heat playoff series when they decided to take a run at sounding like real Bostonians. Shaq's seemed almost natural, which shouldn't be a surprise.
"The Big Shamrock," as he's known around Boston, finished his career with the Celtics in 2011, playing one season before having his storied career cut short by a leg injury. He even purchased a farm in Sudbury, Massachusetts, and appeared to be the next Bill Walton until his injury and other personnel issues pushed that year's team out of contention.
Smith should have at least some clue how to Bostonize his verbiage, as he played alongside Danny Ainge and was coached by Bill Russell while a member of the Sacramento Kings in the 80s. Instead, he kind of bailed out and wound up sounding more like a leprechaun.
Then, there was Chuck. Given by far the hardest phrase to utter, Barkley was left sounding less like a Masshole and more like a Martian with an inner-ear infection.
As always, The Chuckster took things in stride – while also maintaining that his accent was, in fact, on point. He even shared that one of his biggest dreams is to attend a Red Sox game at Fenway and sit on top of the Green Monster.
Barkley has always expressed nothing but reverence for the Boston Celtics as a franchise, calling Cheers regular Kevin McHale the toughest player he ever played against. He also gave a memorable farewell speech at the then-FleetCenter during the 1999-2000 season.
Beloved Boston Red Sox Star David Ortiz Selling His Multi-Million Dollar Mansion
Adam Sandler Sports Movies: Ranked