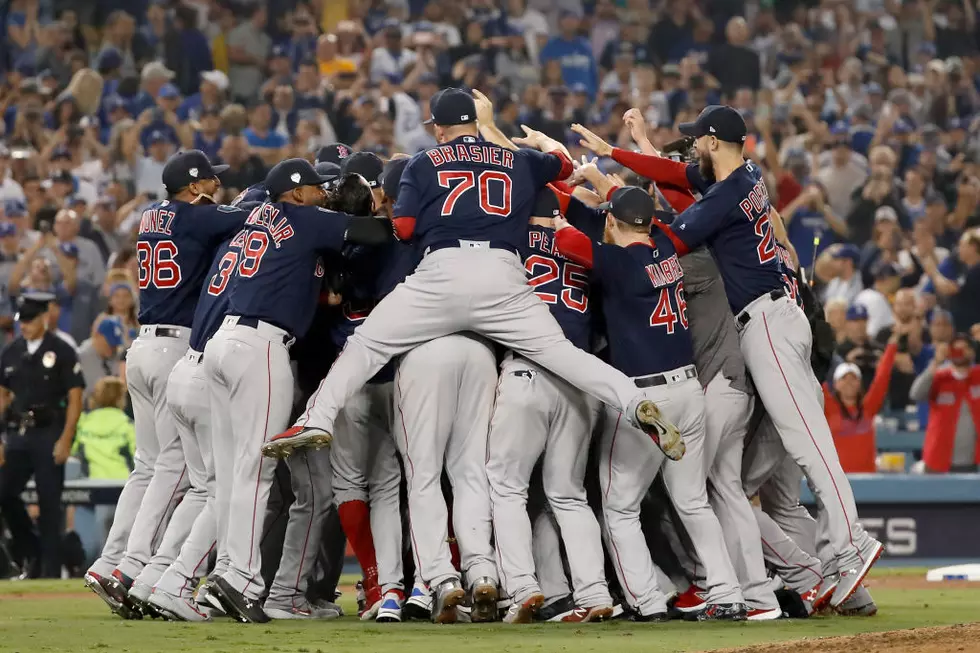 What Is Wrong With the World Series Champion Boston Red Sox?
Getty Images
Is it too soon to hit the panic button? Is the sky about to fall? Will the sun rise tomorrow? Have the Red Sox lost their mojo?
Well, to be honest, it is too soon to hit the panic button, and it's only April 24. No question the Red Sox are not playing up to par, but they are only 7 games out of first place.
One of the reasons for the slow start is pitcher Chris Sale, who's one of the best pitchers in baseball, has not won a game in five starts, but he did strike out 10 in five innings Tuesday.
A couple of firsts happened Tuesday at Fenway Park that haven't happened since 1965: the Sox lost a doubleheader sweep, and this is the first time in Chris Sale's Major League career that he has gone five starts without a win.
Sale is definitely not playing like a pitcher who just received a 6-year $160 million dollar contract.
According to WCVB, Sale said it felt better than after an 8-0 loss last week at the New York Yankees, which he called "flat-out embarrassing."
He added that he needs "to clean some things up around the edges, but we'll get there," the news station stated.
Game three against Detroit is tonight (Wednesday) at Fenway Park.
Detroit is going with right-hander Tyson Ross (1-2, 3.38 era), and the Sox will go with lefty Eduardo Rodriguez (1-2, 7.20)