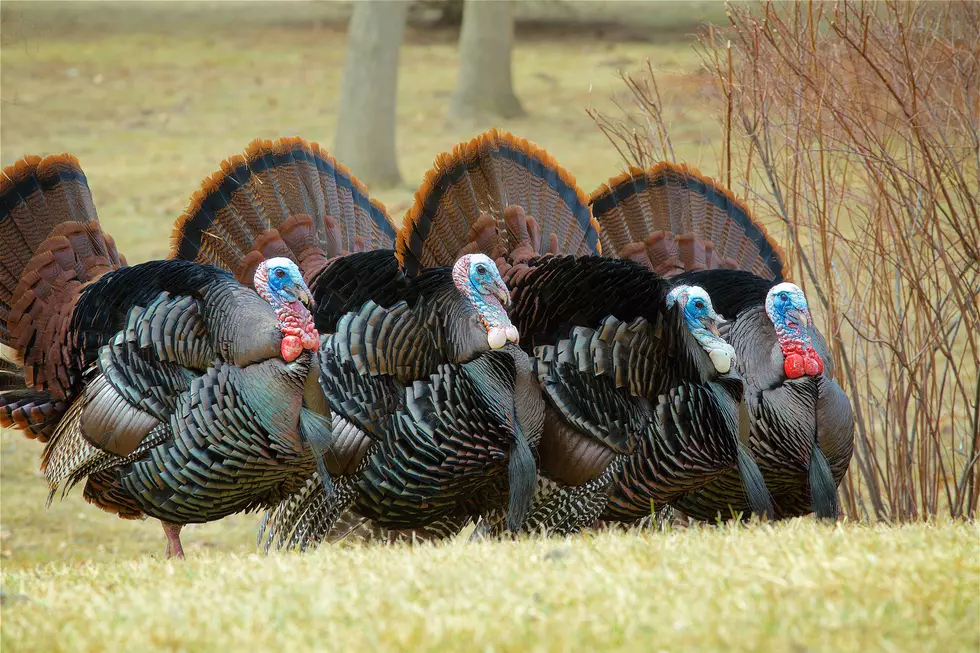 What's Up With All the Turkey Sightings in New Hampshire?
Jeffengeloutdoors.com
While it might not have been a good year for humans, it appears that the pandemic has given the New Hampshire turkey population a boost.
According to WMUR.com, it appears that during the pandemic lockdowns, bird watching was up.
People spending hours in their own homes perhaps needed something interesting to look at out the window, so they took up birdwatching.  Many people increased the amount of bird food placed in backyard feeders and the turkeys may have benefited from it.
Or maybe because so many were filling their bird feeders and watching, more turkeys were spotted.
Allison Keating, a state turkey biologist tells WMUR.com, "With many people spending more time at home last winter there was an increase in backyard bird feeding as well as bird watching, which may have contributed to an uptick in reports."
Each year, the New Hampshire Fish and Game Department takes a winter survey of turkeys.  In 2020 reports are showing 40,476 turkeys across the state, according to the news station, and that is four times as many turkeys counted in 2019.
Has there been an explosion of the turkey population or are more of us just taking notice and reporting sightings?
The only close encounter I have had with a turkey was when one was attacking my car.  I thought it was bizarre, but my wife said I keep my car so clean that the turkey saw his reflection in the car door and thought it was another male challenging this territory.  She thought it was hilarious, I did not.
She chased it away but needless to say I am not a fan of the bird unless it is on my kitchen table as dinner.
LOOK: The least obedient dog breeds