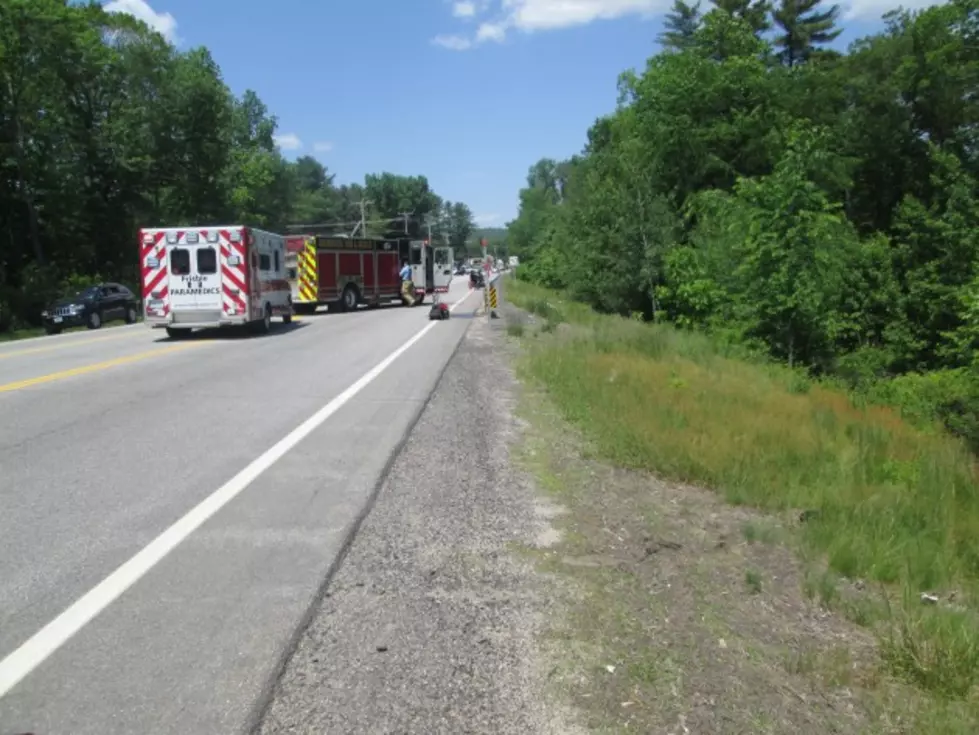 Woman Hospitalized After Being Hit By A Deer
Rochester PD photo
(Rochester, NH) - A Maine woman suffered serious injuries in a weekend accident involving a deer.
Rochester Police say 80 year old Carol Delisle was a passenger on a 3-wheeled Spyder motorcycle driven by 84 year old Clifford Wescott of Wells, Maine.
The bike was northbound on Route 11 near Walmart just after 11:30 Saturday morning when a deer came out of the woods and tried to jump over the bike.
The deer grazed Westcott, but struck Delisle, knocking her off the bike.
She suffered serious injuries and was airlifted to Maine Medical Center for treatment.