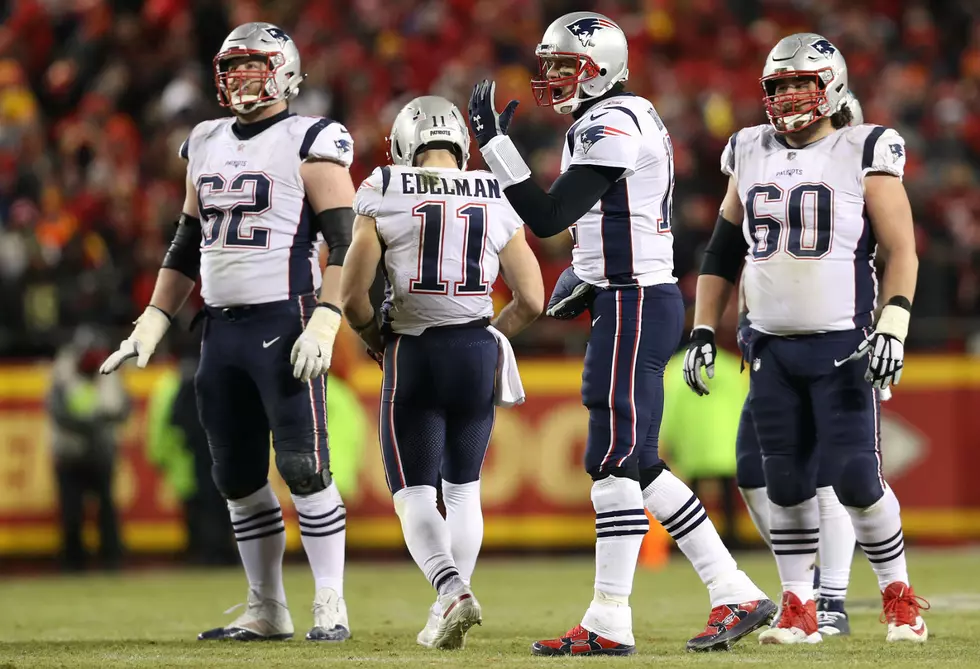 You'll Definitely Want to Watch this Video to Get You Fired Up for the Big Game
Getty Images
For all the football fans who are gearing up for the BIG GAME this Sunday, you'll definitely want to watch the video below.
The video, which is from the New England Patriots organization and Bose shows you what's it's like to be a member of one of the greatest, if not the greatest football team to ever play in the NFL.
Lots of us fail to realize just how many people it takes to make this team what it is. Much like many other businesses and organizations, there are many, many people behind-the-scenes that don't get any recognition, but without them, things would be a lot different.
It's the little things you wouldn't even think about, from chewing gum to rain gear when it's not raining. It all goes into making the New England Patriots the legendary team they are and as we lead up to Sunday's Big Game, here's just a sampling of some of the people off the field who play an enormous part for those on the field.
Here's hoping we bring the 6th Lombardi trophy home to New England on Sunday! LET'S GO!!