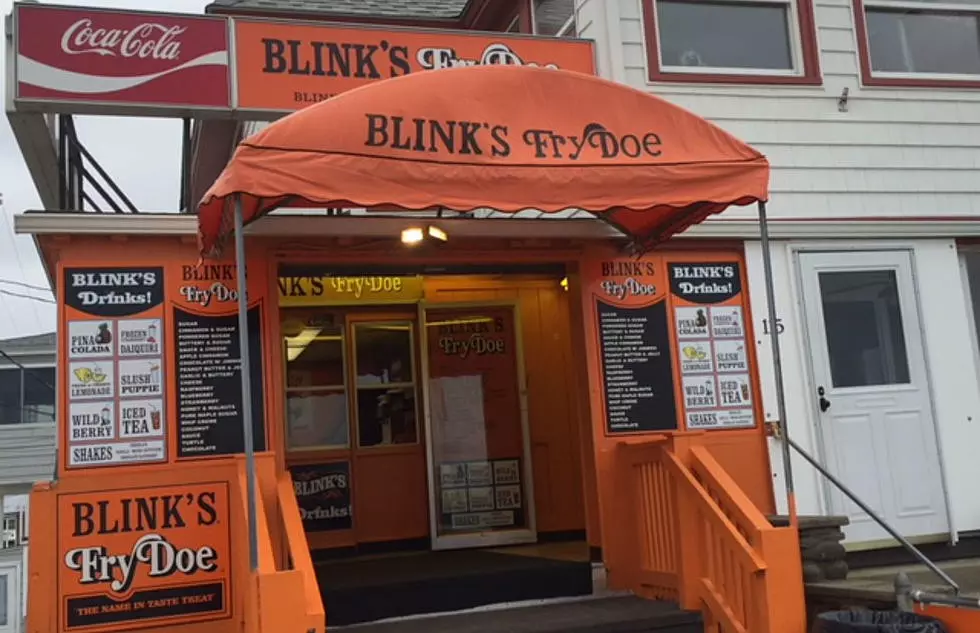 A Famously Delicious Annual Tradition Continues on at Hampton Beach
Credit Karen Kiley
Fry doe, fried dough, fry dough, whatever you want to call it, anyone who has spent any time at Hampton Beach knows THE place for it is BLINK'S and as is the case most years, BLINK's is the first to open along Ocean Boulevard!
Granted, right now they are only open on weekends, weather permitting, but still, it's nice to know that the first signs of summer are already starting to show and that soon, the area will be buzzing with people enjoying the sun, surf and goodies by the beach!
So, gas up the car and plan a day trip to Hampton Beach before the crowds and get your fill of Blink's Fry Doe! What could be better than taking a drive to the beach, enjoying some quiet time before the summer crowds and top it off with a doughy treat for yourself.
Always best to call before heading out the door to make sure they're open and have plenty of powdered sugar!
When Blink's opens for the season, it's always a sign that the warmer weather will be here soon and the beach will once again be packed with sunbathers, swimmers and people looking for delicious fry doe (buttery and sugary, please)!