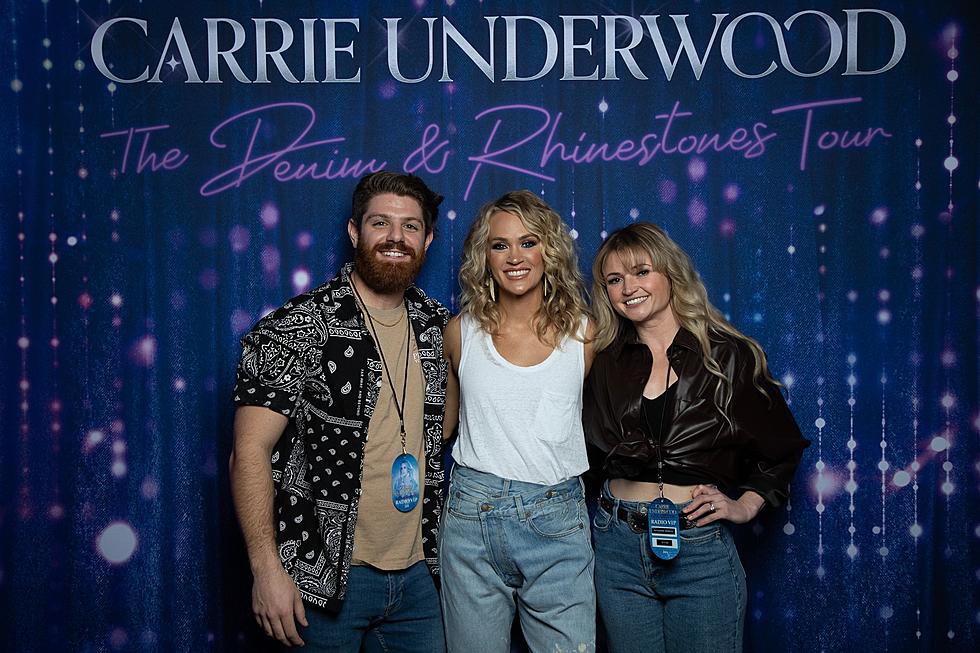 A Letter to Carrie Underwood: I'm Sorry I Doubted, Questioned, and Waited
Annie Sandor via Umusic
Carrie,
I am SO sorry.
I will tell you the truth, although I was excited to see you in concert, I mainly went because my wife was dying to see your show.
I headed to TD Garden on February 18 expecting a good show from you, Carrie Underwood. I know you have your "Care Bears," your diehard fans, and so many people who rave about you as an artist.
I was not expecting to be one of them. I have been listening to your music for years, yet I never really had the desire to go live.
Now, you are a superstar, a professional, and an incredible artist, so I knew it would be a good show... but I did not know just how incredible, powerful, and jaw-dropping your shows are live.
"What?! Logan, Carrie is amazing and a superstar, you are crazy for thinking she is anything less than jaw-dropping..."
Yup. You are right.
I will be the first to admit it, I thought your show was going to be good, but it was in fact UNBELIEVABLE. Mid-show, I looked at my wife and Ginny Rogers, who is on middays on 97.5 WOKQ, and said, "she could do a Super Bowl." And I meant it.
Carrie has so many hits that everyone knows, she is a performer like I have never seen before, and she captures the audience in so. Many. Ways.
I was blown away by her stamina, something else I told my wife and Ginny. I literally stopped and said she has just as good, if not better, stamina than professional athletes. Carrie was doing trapeze acts, there were fireworks and a massive band, and so much more.
Oh, you thought she was just country?! Nope, the bada$$ superstar rocked Guns & Roses, too.
If you have ever thought about seeing Carrie Underwood in concert, stop. Don't think anymore. Spend the money and see the show. She will not disappoint.
And Carrie, it's not that I doubted you, you just far exceeded any expectations I had. You could have blown the top off the TD Garden. That concert was one of the best shows I have ever been to from start to finish. So thank you.
PICTURES: See Inside Carrie Underwood's Beautiful Post-'American Idol' Home
Carrie Underwood invested her money wisely after winning American Idol in 2005. One of her first big purchases was a 3,099-square-foot home in the well-to-do Nashville suburb of Franklin, Tenn. Underwood paid $384,000 for a luxurious 3-bedroom, 3.5-bathroom stone and stucco home in a private gated community.
The house features a library, a vaulted ceiling and lovely amenities throughout, but while it's very nice, it's certainly not the kind of home you'd picture for a budding country superstar. Underwood wound up being a huge success right out of the gate with her debut album, Some Hearts, and she sold the home in Franklin for $372,500 in 2007, when she purchased the Brentwood mansion that she would later share with her husband, Mike Fisher.