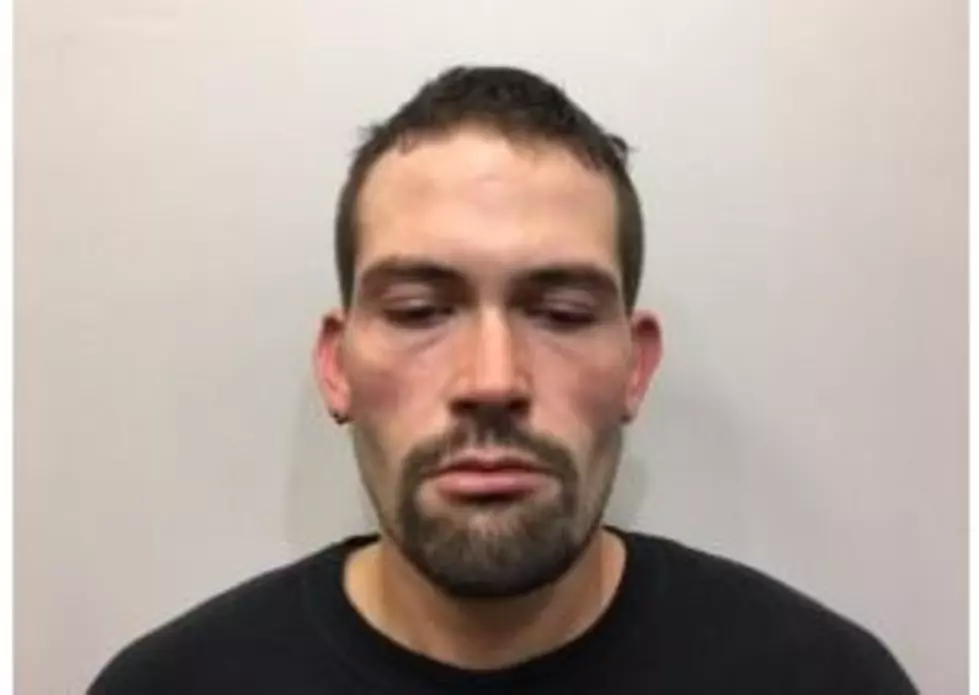 A Weekend Police Chase Ended In Rochester
Rochester PD photo
(Rochester, NH) - A pursuit that had started in Gilmanton ended with the arrest of a suspect in Rochester Saturday.
Police say 30 year old Joshua Warren of Groveton is facing multiple charges in several communities after failing to stop for officers in Gilmanton, Alton and Farmington.
Rochester Police were standing by, but were advised that the pursuit on Route 11 had been terminated. Police were able to follow marks in the pavement left by the rim of a deflated tire and found the suspect vehicle had been abandoned in the area of the Rochester Ice Arena on Lowell Ave.  It was determined the truck had been stolen.
A perimeter was set up and Warren was arrested a short time later.
He faces charges in Rochester for Resisting Arrest, Conduct after an Accident, Reckless Conduct, Disobeying an Officer, False Report to Law Enforcement, Criminal Threatening, Receiving Stolen Property and Attempted Violation of a Protective Order.
There was also an arrest warrant out for Warren from Northumberland on charges of Second Degree Assault, Domestic Violence, False Imprisonment and Criminal Mischief.
Other towns may also file charges against Warren.