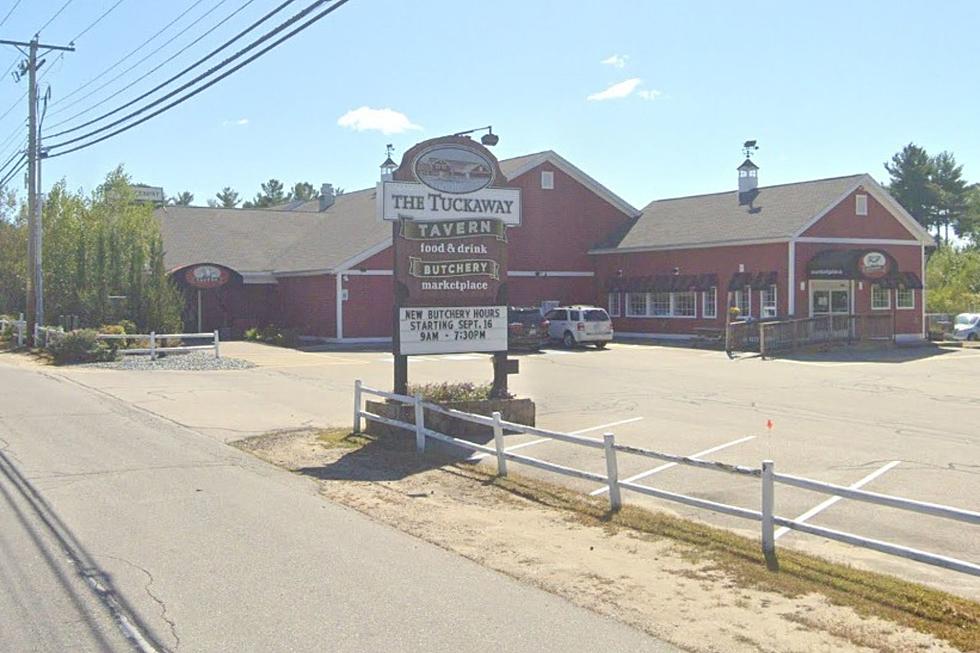 An Apology Note to the Choking Victim at New Hampshire's Tuckaway Tavern
Google Maps
To the Choking Victim and His Family,
I just want to start off by saying I couldn't be more sorry about this whole incident. Clearly, there was a communication breakdown somewhere but at the end of the day, I'm the one that heard about this story and wrote the article to be blasted out to the masses.
That's on me and I own it. But let me explain where I was coming from at least.
I'm a person who can't stand all the negativity in the world, whether it's on the news, on social media -- anywhere. So, when and where I can, I do one of two things: 1) Harmlessly make fun of myself to make others laugh, or 2) Spread positive experiences loudly.
So, on Sunday evening, when I was scrolling through social media and came across the below post from Tuckaway about the choking incident involving you/your family member, I saw an opportunity to spread goodness.
Bluntly, it's rare that you hear about an occasion where people will put someone else and their needs first -- even in a situation like the one that you/your family faced that night at Tuckaway.
So, seeing the restaurant highlight the fact that nothing mattered to anyone else except the health, well-being, and recovery of you/your family member suffering that horrific and terrifying choking incident -- that was the beauty of the moment I wanted to highlight.
And of course, I mention "beauty of the moment" because in reading the last line of the post, that the author had "received word that this customer is on the road to recovery and will be ok" -- that is truly the defining part of making that moment, beautiful.
Unfortunately, though, after publishing the original article on Monday, I received word via a couple of readers/listeners in our DMs that somehow, somewhere, there was a communication breakdown, and that's what has led me to write this apology letter.
I can't imagine the mix of emotions you must have seen reading the headline of that article -- more so the "beautiful ending" portion. Anger. Sadness. Frustration. Confusion. Heartbreak. And I'm truly so sorry that you had to see that.
Because I found out that the "beautiful ending" I thought we already had is in fact still being waited on and prayed for. Because, again, due to the earlier mentioned communication breakdown, we realized you/your family member isn't in the "ok, road to recovery" shape we thought.
In fact, we were told by one of your neighbors and a friend of one of your co-workers that you/your family member is in fact still in the ICU, still fighting for your/his life, and we were told still on a ventilator and unconscious.
And honestly, I couldn't have been more mortified to receive that information, knowing that I pointed out a "beautiful ending" to this whole situation when you/your family is still going through the aftermath of the incident and praying for your/your family member's full recovery.
If you don't accept my apology, I don't blame you. Perhaps the damage has already been done and I understand and again, I'm truly sorry. But please, if you won't accept my apology, please at least accept my prayers for your/your family member's full, safe, healthy recovery.
What you're going through is tough enough. You didn't need my headline and article to add to that toughness. But please know that I'm joining you in the praying and spreading of positive vibes into the universe that the "beautiful ending" I referenced too early, does become factual.
- Jadd
These 10 New Hampshire Cities Have the Best Downtowns
LOOK: Food and Personal Care Shortages We Could See In 2023
Learn about the 13 potential shortages that could impact stores in 2023, from produce and meat to snacks and beverages.