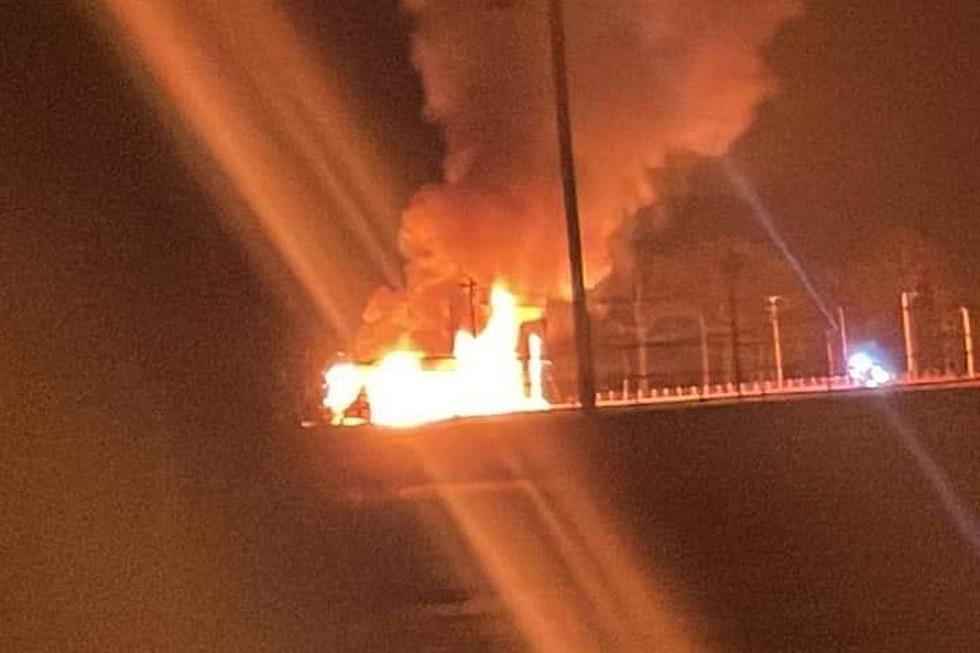 Barn Burns at Granite State Fairgrounds in Rochester, NH
Fire at a barn at the Granite State Fairgrounds in Rochester 2/28/22 (Somersworth Fire Department)
A barn was destroyed by fire at the Granite State Fairgrounds Monday night.
Firefighters responded to the fire around 6:50 p.m. at the fairgrounds on Lafayette Street and found the barn fully engulfed, Rochester Fire Department Deputy Chief of Operations Jarrod Wheeler told Seacoast Current.
The fire was in a barn used for storage of fair-related items, according to Wheeler. It had not been used as part of the fair for some time, and is considered suspicious. The State Fire Marshal's office and Rochester Police are investigating a cause of the fire.
Firefighters from Berwick, Barrington, Dover, Farmington, Milton, Sanford, and Somersworth assisted the Rochester Fire Department with the fire.
A 200 by 30-foot cow barn caught fire in December of 2020. All but 30 feet of the barn was salvaged. No animals were in that barn at the time.
The Rockingham Alert Facebook page was the first to report on the fire.
Contact reporter Dan Alexander at Dan.Alexander@townsquaremedia.com or via Twitter @DanAlexanderNH
Trending Stories for Seacoast Current (February 21-27, 2022)