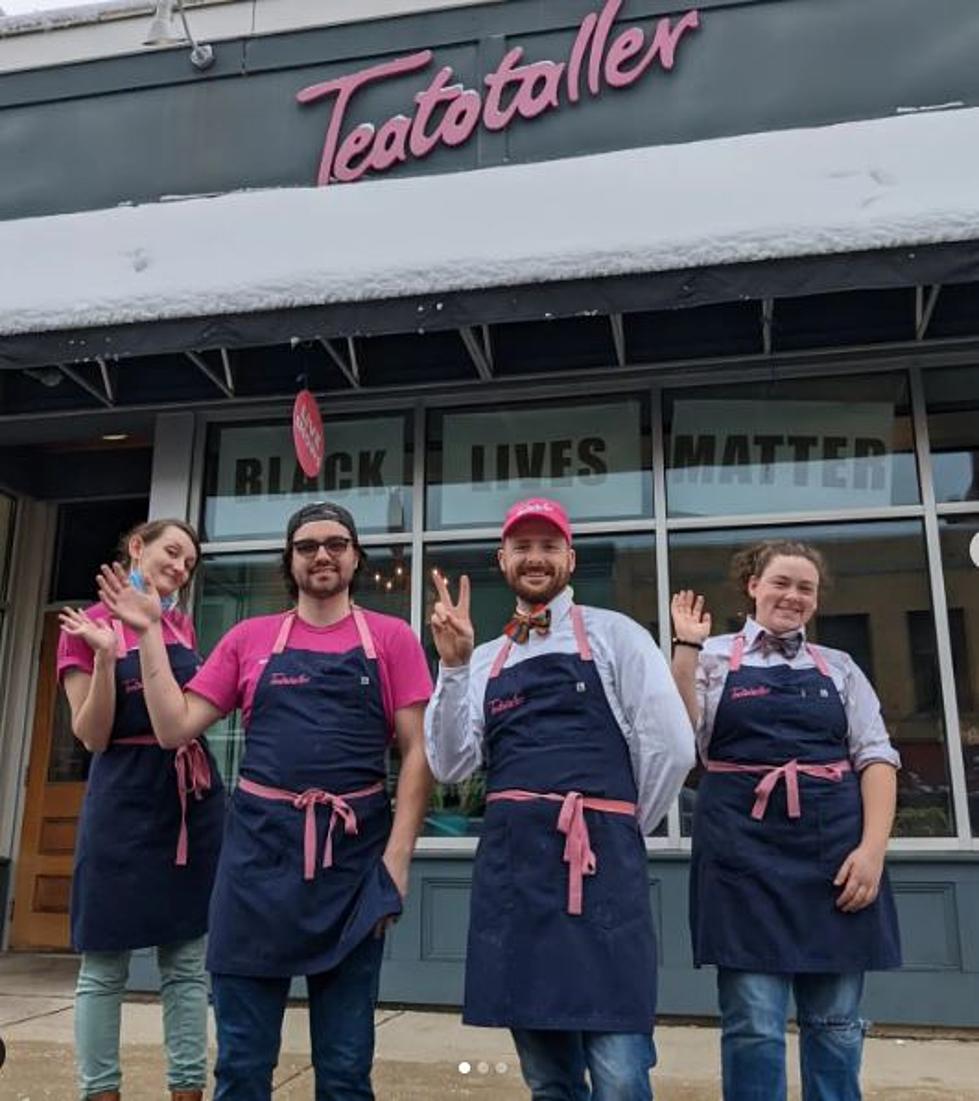 Boston Celtics Recognize a Concord & Somersworth Small Business at a TD Garden Playoff Game
Teatotaller via Instagram
As I was scrolling through my social media before a Boston Celtics vs. Atlanta Hawks playoff game, I saw a face I recognized.
No, not Jaylen Brown or Jayson Tatum...Emmett Soldati!
Emmett Soldati, born and raised in Somersworth, New Hampshire, is the owner of the Teatotaller, a "queer, hipster oasis of tea, coffee, and pastry goodness," according to their website and the Best of NH.
Wait...why did I see this man on a Boston Celtics Instagram post?
And if you don't believe me, check it out below (you may have to swipe right to the next picture).
As you can imagine, I was pretty confused seeing a local business owner from New  Hampshire on the Boston Celtics Instagram.
Well, the Celtics teamed up with Vista Print to highlight small, local businesses throughout the Boston Celtics fanbase, aka New Hampshire.
The Teatotaller was one of them!
With two locations in Somersworth and Concord, the Teatotaller was getting some playoff facetime ahead of the second game of the first round of the 2023 NBA playoffs.
If you've never met owner Emmett Soldati, and have never been to the Teatotaller, fix it. Go.
Emmett is an amazing human being. Truthfully, he is a ray of sunshine, and the Teatotaller is an extension of one of those rays.
There's a good reason it was named "Most Instagrammable Restaurant in America" by Food Network Magazine.
From coffees and teas to sandwiches and sweets, the Teatotaller is a happening place with not just food, but drag shows and more.
So congratulations to Emmett Soldati and the Teatoaller, both from New Hampshire, for being recognized by the Boston Celtics as the Vista Print small business of the game!
Only 11 Drive-Ins Still Exist in New England. Here's Where They Are.
Drive-In Movie Theaters are so fun, but dwindling away. Here's where to find one.
These Are 20 Must-Visit Hidden Gems in New Hampshire