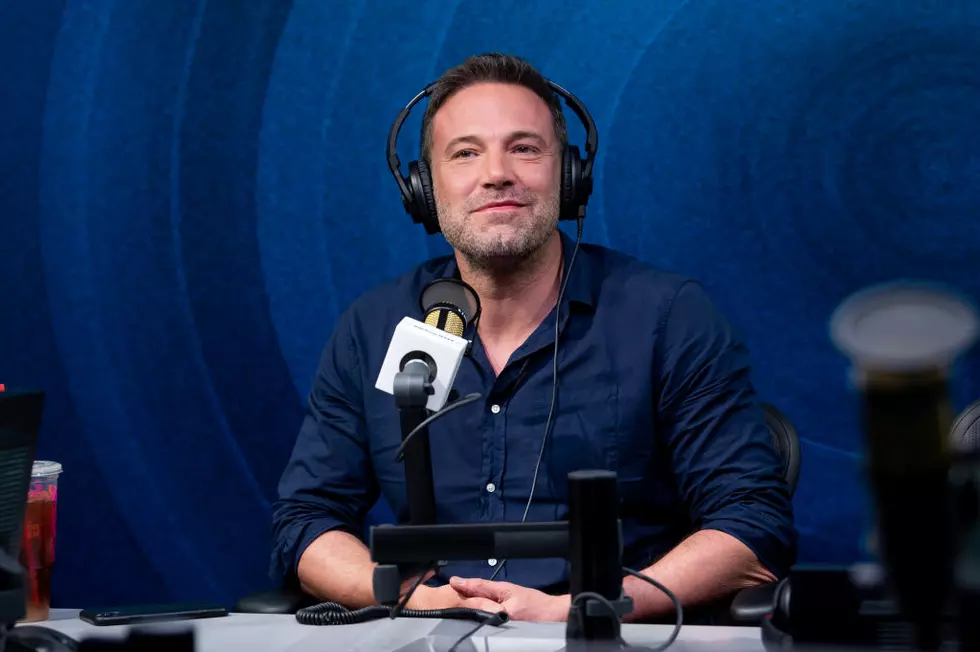 Boston Native Ben Affleck Apparently Is a Fan of Old Navy Underwear
Getty Images for SiriusXM
Ben Affleck is having a tough year.  Despite stardom, he is just a regular guy like the rest of us.
According to hollywoodlife.com, Ben was caught by the paparazzi with his pants down, literally.  While picking up at his front gate an order of his favorite Dunkin' Donuts and juggling a ton of amazon packages, his pants nearly fell down, the article stated.
Now that would've been a funny picture. Ben's been in the news lately with his breakup. He and Ana de Armas have recently been reported to have split.
So, he is not the only one to comfort himself with a little online shopping and resorting to his favorite comfort food, Dunkin'.
Yea some Dunkin doughnuts and shopping works for me, always lifts me up. LOL. You can take the boy out of Boston, but you can't take the Dunkin love out of the boy.
He is often seen picking up an order of his favorite Dunkin or having it delivered, according to hollywoodlife.com, and in one of the photos, he is wearing a Boston themed tee shirt.
He might want to invest in a belt, but I was amazed that he can juggle so many Amazon packages while sipping on an iced coffee and still managing to give a smile to the paparazzi.
According to hollywoodlife.com, Ben Affleck has been with his girlfriend Ana de Armas for nearly a year, so he probably needs some time to heal and get used to being single again.
It's nice to know he can comfort himself with a box of Dunkin mini donuts, let's just hope he doesn't eat the whole box.  That post-break-up weight gain on top of the pandemic weight gain can be tough to lose.
Here's some advice if you're an older guy dating a younger woman, you may wanna discuss kids at the beginning of the relationship. I'm hearing Ben's GF wanted kids.
Celebrity Couples Who Secretly Got Married