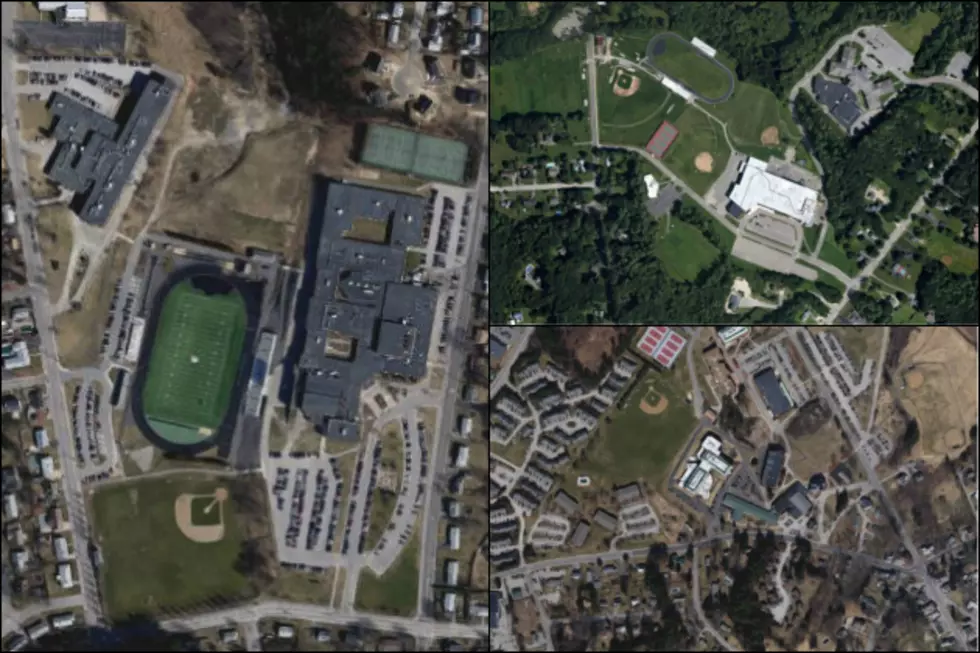 Can You Recognize These New Hampshire High Schools from Space?
Google
Try and see if you can spot which high school is in each photo by aerial photos taken from Google Maps.
Use available clues like where the parking lots are, the shape of the buildings, and adjacent highways and do your best (don't worry, we grade on a scale). If you get them all right, then you officially are a true New Hampshirite.
The answers are found at the bottom of each photo. Just highlight No peeking until you guess each one!
1.
2.
3.
4.
4. Manchester Memorial High School
5.
6.
6. Nashua South High School
7.
8.
9.
9. Portsmouth High School
10.
10. Spaulding High School
11.
11. Sanborn Regional High School
12.
12. Somersworth High School
13.
13. Manchester West High School
14.