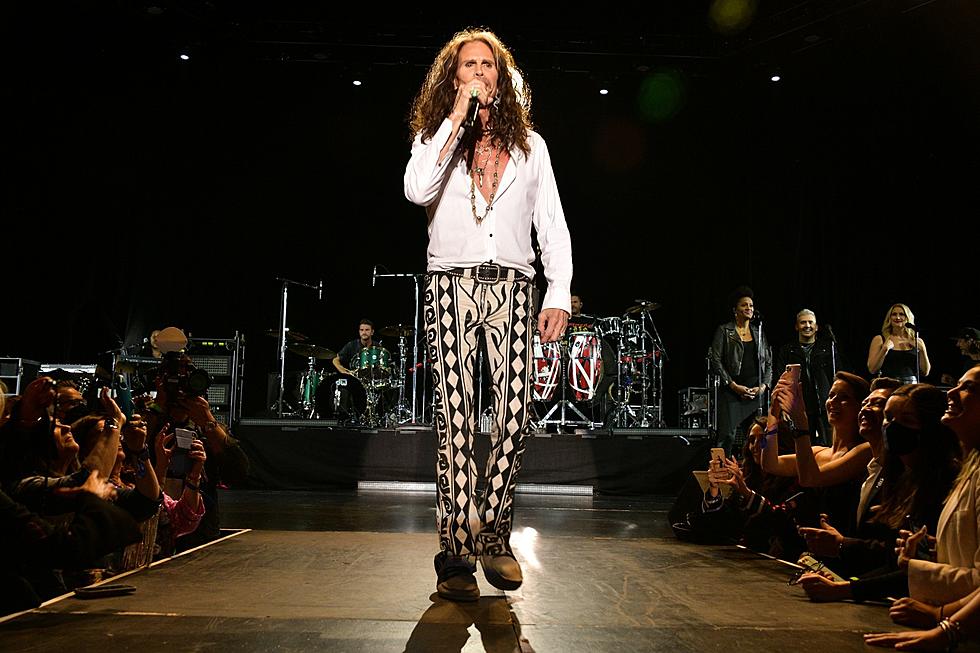 Celebrity Sighting: Aerosmith Rockstar Steven Tyler Spotted at Boston Restaurant
Getty Images for Cincoro Tequila
Another celebrity was spotted on Saturday night, April 16, and it was Boston's most famous rockstar. Legendary in his look and appearance, there was no mistaking who was having dinner at this famed Boston landmark.
Aerosmith's frontman, Steven Tyler, was dining with his son Taj when The Barking Crab became all abuzz about the famous patron.
Customers and staff were caught snapping photos with the eccentric and very personable Tyler.
The restaurant posted a couple of pics with Tyler on their social media.
Steven Tyler pops up at random places in the city every now and then.  After all, he spent many years living in Boston in the early years of the band.  Tyler also has a home in Marshfield, MA, so he's in the area.
According to its website, The Barking Crab is "located on Boston's historic Fort Point Channel at the gateway to the Seaport District ... [and it] has become one of the city's best-loved meeting and eating spots".
According to Biography.com, Steven Tyler and Joe Perry met in Sunapee, New Hampshire, where they were playing in different bands. They also met Tom Hamilton at that time.  They later added Ray Tabano (later replaced by Brad Whitford) and Joey Kramer.
They all shared an apartment on Commonwealth Avenue in Boston and played their first real gig as a band in 1970. In 1972, they signed a record deal with Columbia Records.
Aerosmith will play a concert in Boston at historic Fenway Park on Thursday, September 8.
They are also scheduled for a Las Vegas Residency at Dolby Live at Park MGM, starting in June, which will mark their first live shows since 2020.
26 Celebrities Spotted in New Hampshire and Massachusetts
This Gorgeous Cape Cod Mansion Has Its Own Bowling Alley