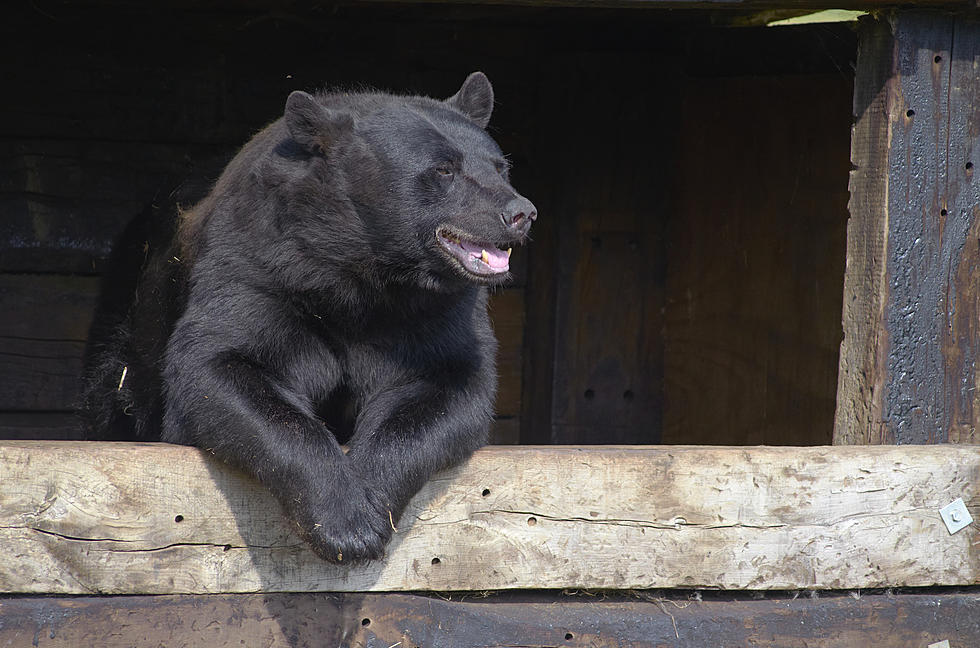 Cool Retro Footage Of Lincoln NH Legend 'The Wolfman' At Clark's Bears From the '90s
EDANB
For anyone that has traveled 'The White Mountain Central Railroad' and been threatened by 'The Wolfman' at Clark's Bears, check out this retro footage from the '90s!
'The Wolfman' Circa 1998
Thanks to YouTuber Tony Mangano for posting this 23 year old footage of 'The Wolfman' as he tries to terrify, but mostly entertain the families aboard The White Mt. Central Railroad.
As someone who has seen 'The Wolfman' more recently, I think he now has a jeep added to his assemblage of vehicles. Thankfully though, the car with the gnashing teeth still exists and is still functional as well.
I wasn't sure for how long he's had his 'Unobtainium' claim in the woods just past the bridge there at Clark's Bears, but I do know this. When I went there with my Grandparents in the 1970's, he was NOT there.
If he was? I'd have been screaming 'Scram You Old Goat!' until I got back to Gonic.
For kids who may get a little too scared by The Wolfman, believe it or not, I suggest paying him a visit after the train ride is through.
He is actually very friendly and will sign autographs and pose for pictures, lessening the chance that your kids have any nightmares about Grafton County's most feared miner.
The thing I do remember from my visit to Clark's back in Nineteen Seventy Something?
My Nan and Gramp brought the secret formula that made the bears climb all the ladders and ramps in the place. Marshmallows!
I'm not sure if dietary restrictions have changed since then, you probably can't do that anymore.
And I definitely wouldn't suggest throwing anything at The Wolfman either.
Although a soapy bucket of water may do him good!
KEEP READING: Here are the best places to retire in America
These 10 NH Places Bring Back the Best Memories