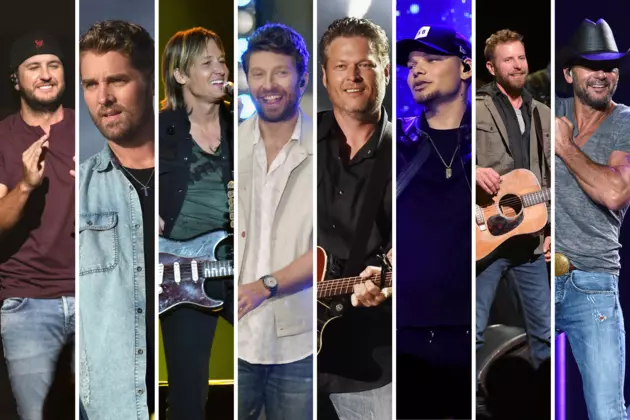 Country Mega Bracket Round 1: These Are the Winners of 'The Lookers' Matchups
Getty Images
The Country Mega Bracket tournament is underway, and round one voting for The Lookers concluded at 12 a.m. Tuesday, March 5.
The matchups were Luke Bryan vs. Brett Young, Keith Urban vs. Brett Eldredge, Blake Shelton vs. Kane Brown, and Dierks Bentley vs. Tim McGraw.
So who is advancing to the next round?
Your winners of these matchups are Luke Bryan, Keith Urban, Kane Brown and Tim McGraw!
Did you pick them all correctly?
There's more voting for you to come as more head-to-head battles are about to begin. Think one of The Lookers will make it all the way to the finals?