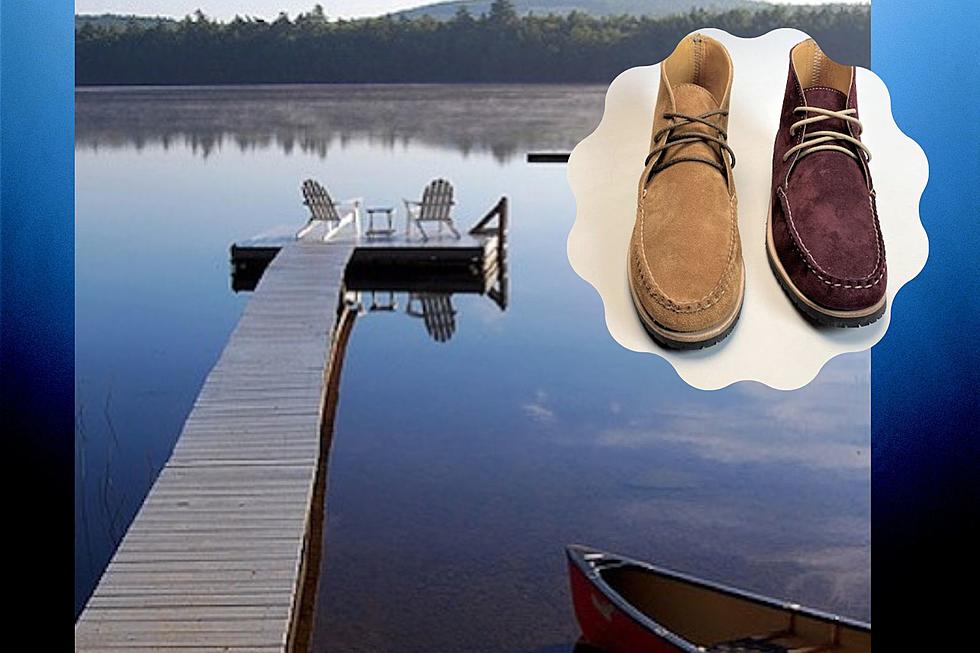 Nashville Star Experiences the Joy of Authentically Maine Shoe Shop
Quoddy Facebook page
Country star Dillon Carmichael is on Cloud 9 with his single "Son of a" hitting top 25 on the national charts.  He's on tour with mega-star Luke Combs this year, and not taking any of this for granted.
The star recently played an acoustic show at the Portsmouth Music Hall Lounge on Congress Street in downtown Portsmouth, New Hampshire, with 97.5 WOKQ.  Dillon was gracious to do a meet-and-greet for all the folks who came out to the show.
One by one, fans lined up to meet Dillon.  He was kind and grateful to everyone. There was one person he distinctly remembers.  Here's the story as Dillon told it to me.
Paul Healey, Managing Partner of Quoddy, Inc., a well-known Maine shoe company, happened to be in the audience that night.  As he made his way up to the singer/songwriter, he introduced himself and they chatted about music.  At one point, Dillon pointed down to Paul's shoes and said, "Man, I like those shoes".  Paul answered, "I made them, I'm a shoemaker."
Dillon perked up at this point, because the next thing Paul said was, "I'll send you some."  The singer said how he loved that type of shoe, and how his father, Matthew, always wore Quoddy shoes when Dillon was growing up.
So, Paul said, "I'll send a pair for your dad, too."
Sure enough, six weeks later, the shoes arrived, and fit perfectly.  Dillon says when he's not wearing his cowboy boots on stage, he is wearing his dark brown suede Quoddy's.
He adds, "They have great products and great service", so I think next time he's in Maine, he'll have to visit the factory.  And that's how the songwriter and the shoemaker are making everyone happy around them.
New Hampshire and Maine Goodwill Stores Do Not Accept These 21 Items
Can you donate it? Check this list before you bring it to your local Goodwill Store.
35 Community Meals for New Hampshire and Maine
Thank you to Lynne DeMelio-Rafferty for creating this.