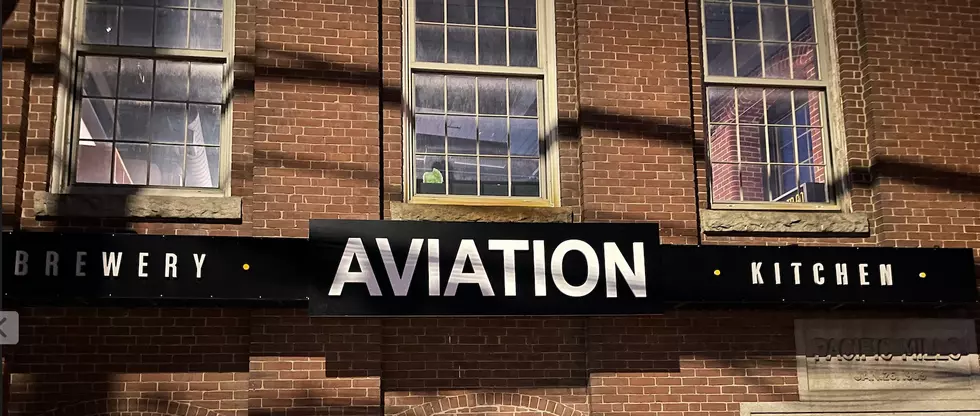 Dover, New Hampshire, Getting New Brewery to Add to Your Beer Trip Adventure
Aviation Brewing Company via Facebook
If I have learned anything from being a member of the New Hampshire Brewed Facebook Group, it is that our fine state has no shortage of breweries. It has encouraged me to broaden my beer horizons.
I used to only partake in fruity beers that taste like juice (think: a shandy or a Seadog Blueberry). Now, while I'll never turn down a fruity beer, I have been known to sip on sours, blondes, wheat ales, and even the occasional IPA.
Residents of Dover and its surrounding towns got some exciting news just in time for Christmas! Aviation Brewing Company is open for business. They are located in the former Smuttlabs location at 47 Washington St in downtown Dover.
If beer isn't your love language, they have a full bar and an awesome wine selection, so you should be able to order whatever tickles your fancy.
I also took a sneak peek at the food menu, and I like what I see. Of course they have your brewery staples like a soft pretzel, nachos, fried pickles, etc, but they also have some unique items like a house duck confit spread, a ramen bowl, and even crab rangoons!
So take a break from your Christmas shopping and visit them! Their current hours of operation are:
Saturday: 11a-12a
Sunday: 11a-9p
Monday:11a-10p
Tuesday: 11a-10p
Wednesday: 11a-10p
Thursday: 11a-10p
Friday: 11a-12a
Follow Aviation Brewing Company on 
Facebook
for the most recent updates.
Speaking of beer, let's see what New Hampshire brews are the people's favorite:
The Top 25 Beers in New Hampshire
Beer Advocate is a website to review beers. Using the hundreds of reviews, we are able to rank the local beers in New Hampshire. See below, for the list of the top 25 beers here in the Granite State.
Most Popular Ski Mountains to Learn How to Ski or Snowboard in Maine, Massachusetts, New Hampshire, and Vermont
These are the best ski mountains to learn how to ski or snowboard in Maine, Massachusetts, New Hampshire, and Vermont.