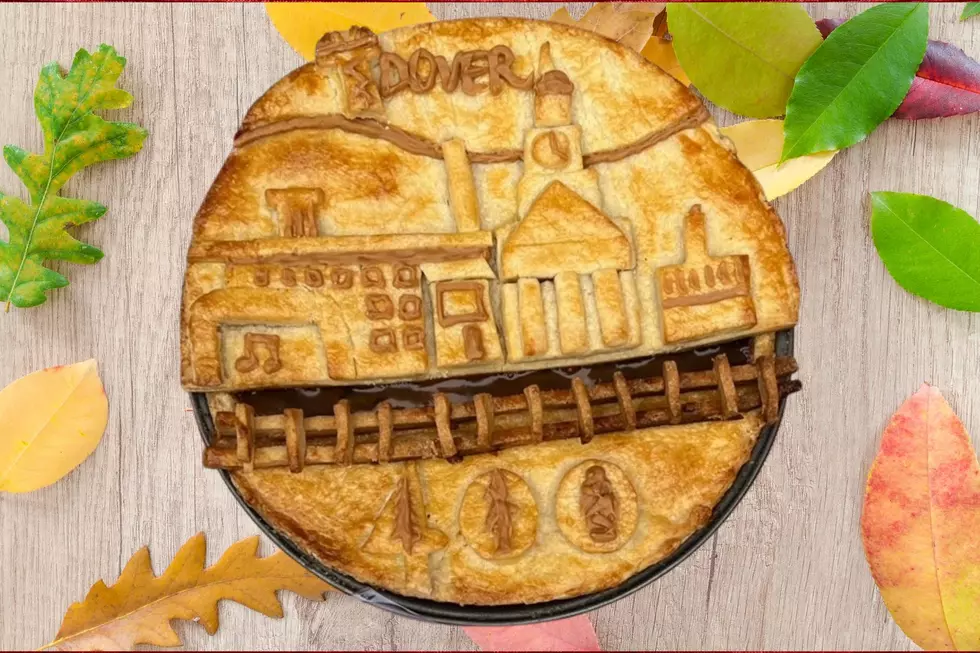 Dover, New Hampshire, Apple Pie Contest Serves Up Surprises & Delights
Jordan bohan
If you smelled sweet apple pie in the area this weekend, you probably weren't dreaming.
Contestants of the WOKQ Apple Pie Contest were baking up delicious pies on Friday and early Saturday morning, as part of the 38th Annual Apple Harvest Day in Dover, NH.  Kira Lew of "Kira & Logan In The Morning" was the host.
She, along with Dover Mayor Robert Carrier and Dover Chamber of Commerce members, took the ceremonial first apple bite to kick off Apple Harvest Day.
Four judges had the tough job of rating each pie's taste, crust, and appearance.
The judges were Carrier, Commander Robert Lane of the USS Greenville, Miss Strafford County, Olivia Fonseca, and Miss Teen Strafford County, Ryann Morrison.
Remember, this is not a pie-eating contest, it's a baking contest. So, the judges had to taste a slice of each pie in each of the divisions, both adult and youth.
Some pies arrived still warm out of the oven, while others were refrigerator cold.  Presentation is only 1/3 of the competition.  Perhaps most importantly is the crust, which is what the judges say gave the winning pie such high points.
Then there was Kenna Sloan of Dover, who baked an apple pie and said she wasn't sure about the taste, but created a masterpiece on the top crust with an artistic relief of Dover's historical buildings.
The contest was not without drama.  In the adult competition, there was a tie, so servers Meg and Jordan had to slice up two of the pies for a second taste for the judges.
The winner of the adult division was Marcella Airey of Somersworth, NH. The judges said the crust was the factor. Marcella won a trophy and two tickets to Carrie Underwood at TD Garden in Boson on February 17.
Runner-Up for Adult Division was Jackie Stevenson of Dover, who was celebrating her birthday, so the entire crowd sang "Happy Birthday" to her.  Now, that's a memorable birthday.
In the Youth Division, Dover native Paxton Toupin took the top spot.  When asked what the secret to his award-winning pie was, he proudly said, "Well, it's a secret!", which the crowd loved.  He received a trophy and a $50 gift card to Lickee & Chewy's in Dover.
The runner-up for the Youth Division was the sister of the Adult 1st Place winner.  Ava Airey took second place, and is obviously part of a family of great bakers.
You'd better start baking now if you want to enter next year.  The competition is tough, but the rewards are sweet.
Fall is Here: Here's Why New Hampshire Locals Are Excited for the Season
20 of the Best Places in New England to Get Apple Cider Donuts
Fall in New England is here and so are the Cider Donuts! Try one of the 20 best places to get your warm and fresh cider donuts in New England.