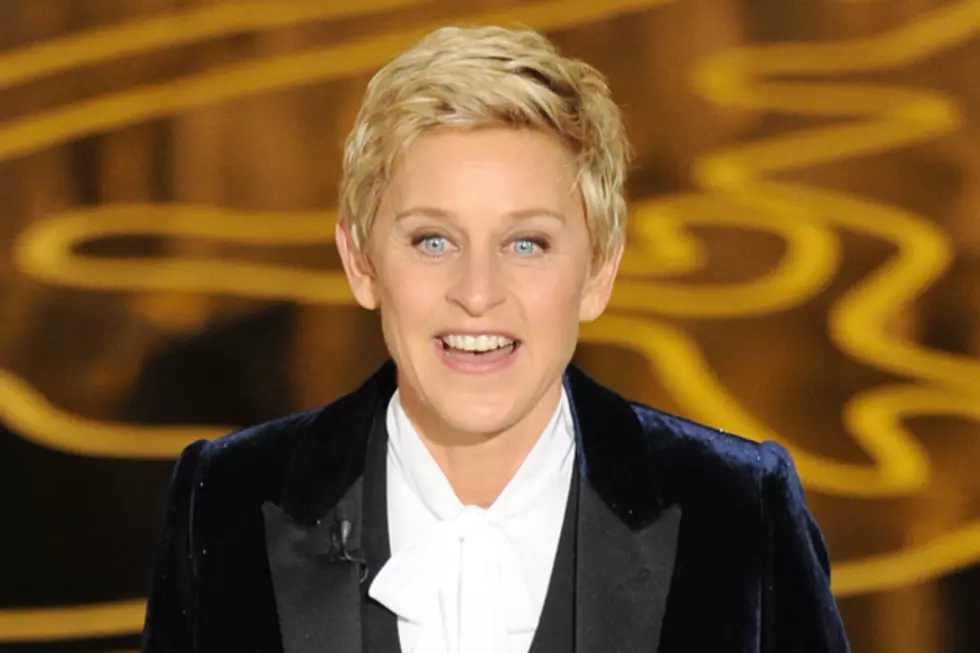 Ellen DeGeneres Technically Doesn't Own the Star-Studded Oscar Selfie
Kevin Winter, Getty Images
She may have orchestrated the selfie to end all selfies, but technically, Ellen DeGeneres is not the owner of the celeb-filled Oscar snap that broke records (and broke Twitter) by becoming the most retweeted image ever. So, who is the owner of the famous pic?
According to TMZ, that honor belongs to Bradley Cooper, who took the shot. The photo, which features Cooper, DeGeneres, Jennifer Lawrence, Lupita Nyong'o, Channing Tatum, Julia Roberts, Jared Leto, Meryl Streep, Brad Pitt, Angelina Jolie and Kevin Spacey all cheesing for the camera, is owned by Cooper, who technically owns the copyright.
Apparently, the Academy doesn't even have the rights to the pic -- unless Cooper signed away his rights to them, of course. This all means that the 'American Hustle' actor has the power to approve of deny the use of the image anywhere, including on TV. But since he already approved the Tweet, we have a feeling that he won't give anyone too hard of a time.
See the star-studded selfie here: